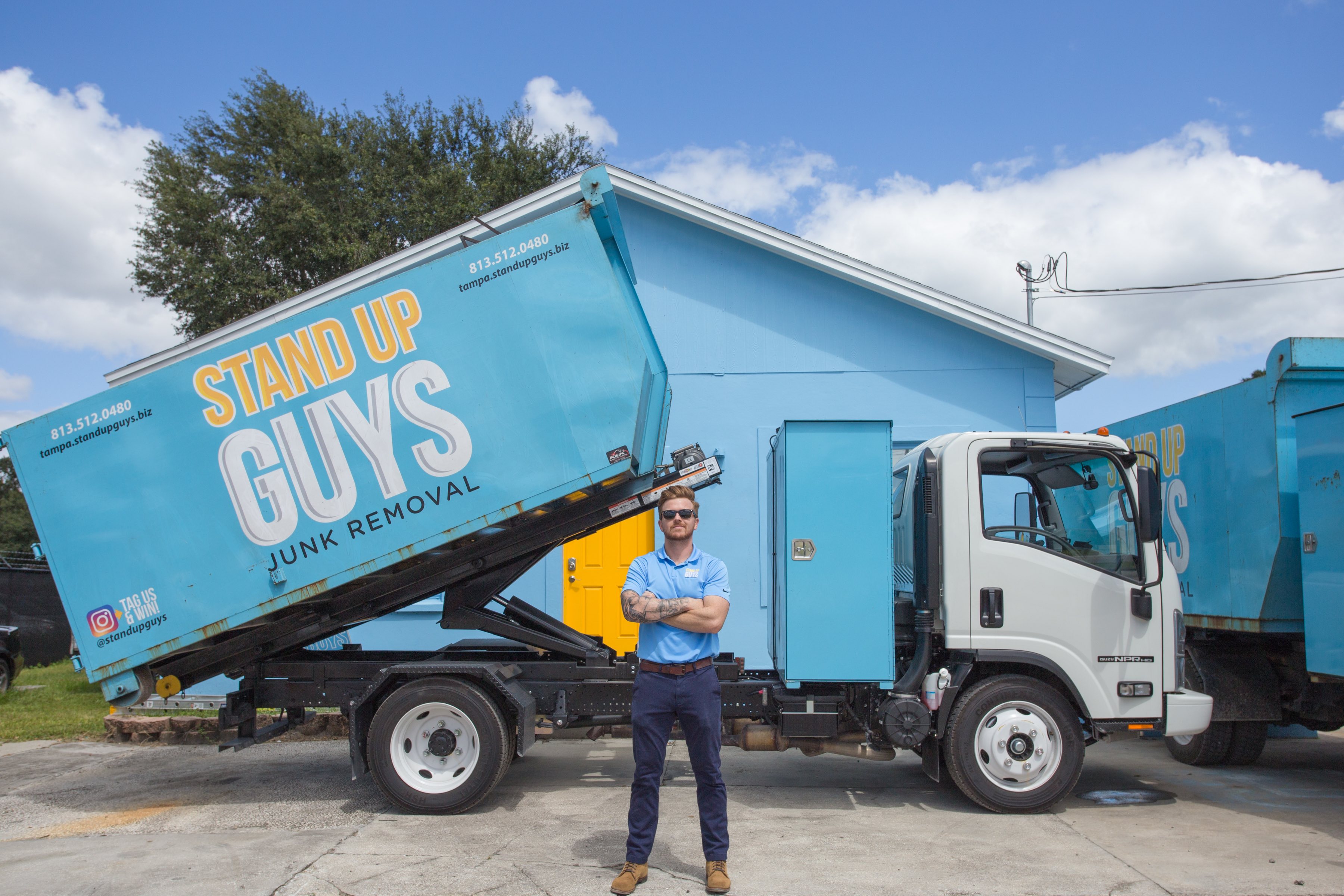 Waxhaw, NC's Most Beloved Junk Removal Crew – Stand Up Guys
Getting rid of junk on your own can be such a pain. Especially in Waxhaw. I mean what are you to do? You need to rent a truck to haul your junk. You need to convince people to help you lug it out of your house and after all that you need for find somewhere to dispose of it all at. That's a tall task, and a costly one. Don't fret any longer my fell Waxhaw'ians. I have the perfect solution to your junk problem. I solution that will not only take all the thinking out of the equation, but also take all the hard work out of it as well. The answer to your junk issues in Waxhaw is the one and only Stand Up Guys Junk Removal Crew! 
The Stand Up Guys are Waxhaw, NC's favorite junk removal company. We have earned this rapport for a reason too. The Stand Up Guys go above and beyond to help our Waxhaw customers out with everything they need. We make the entire process of getting rid of your junk as simple as possible. Once you hire The Stand Up Guys Junk Removal Crew all you need to do is sit back, relax and watch as all your junk and clutter disappears. Yup, it's that simple, my friends.
The people of Waxhaw have fallen in love with The Stand Up Guys over the years. They love that we donate so much back into the community. They love that we recycle such a large percentage of what we haul. They love that we remove anything and everything. That gives them peace of mind when hiring us. Waxhaw knows that when The Stand Up Guys Junk Removal Crew shows up, the job is getting done. They also love that we offer the absolute best value in Junk Removal. Don't worry, Waxhaw. The love is mutual.
Junk Removal Services We Offer Waxhaw, NC
More About Waxhaw, NC Junk Hauling
Waxhaw is a beautiful little town and one of Union County's finest. With a population a little over 10,000 and a full 11 square miles of town, Waxhaw definitely isn't the biggest but what the city lacks in size it makes up for in grandeur. Waxhaw is a popular town south of Charlotte and one of the most sought-after suburbs of the metro area. People do what they can to get into Waxhaw, but it's exclusive, so that's not always the easiest task. Waxhaw is a destination for families because of the great schools, the location to the city, the beautiful homes and the great people. The town packs a lot of punch for such a small area.