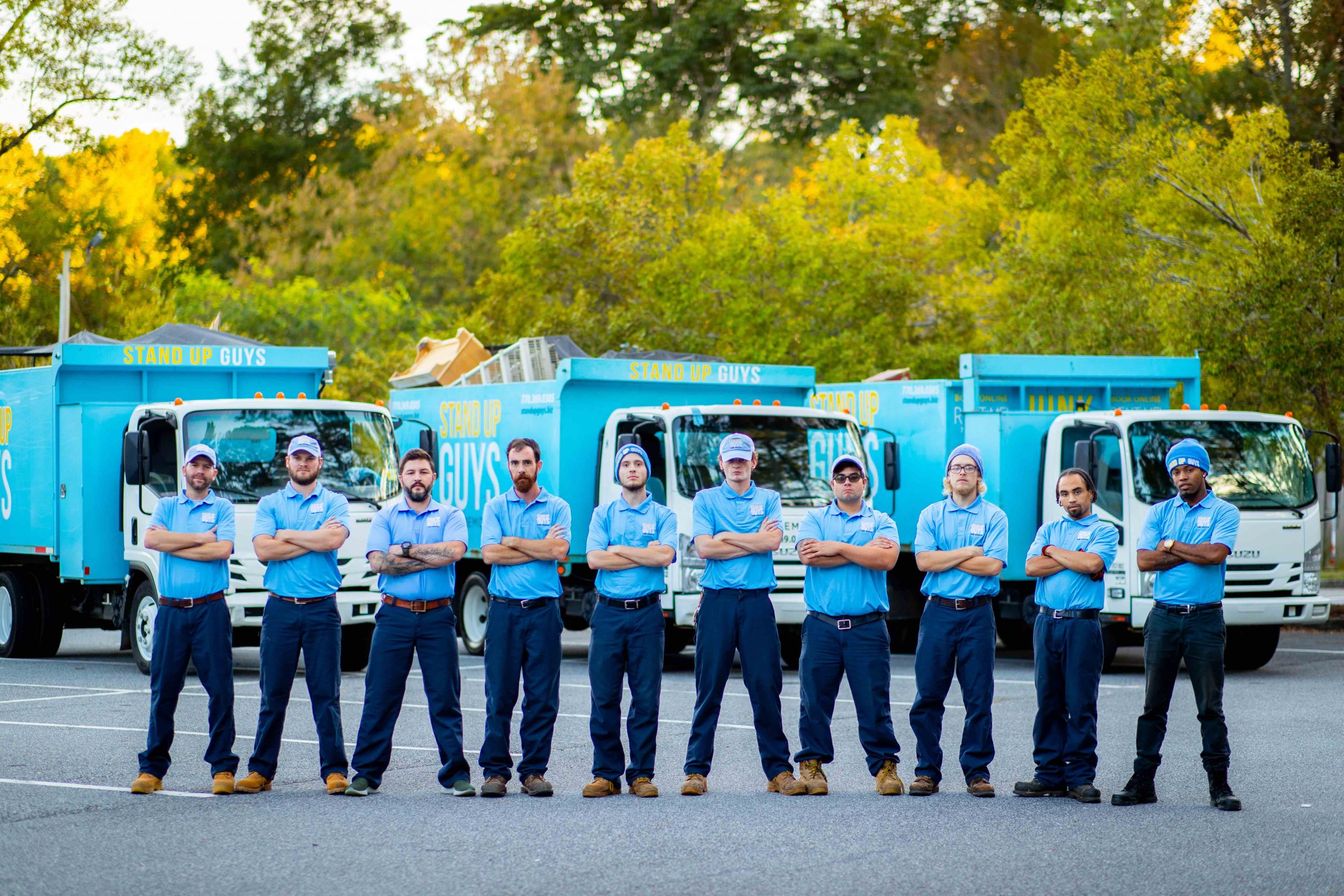 Most Beloved Junk Removal Company In Jacksonville Beach – The Stand Up Guys
Jacksonville Beach is one of Florida finest coastal resort cities and some of the best Duval County has to offer. Jacksonville Beach is more than just ONE great beach too. It's made up of tons of amazing, beautiful beach communities stretching more than 22 miles down the Atlantic coast of Florida. Mayport, Atlantic Beach, Neptune Beach, and Ponte Vedra Beach are just a few of the awesome communities that make up a lot of Jacksonville Beach.
Jacksonville Beach isn't a new phenomenon either. This city has been poppin' for almost 100 years. It was incorporated way back in 1925 with just a few thousand people calling it home. That has since changed. The word has gotten out over the years about how great Jacksonville Beach is and the population has exploded to well over 25,000 people and growing. There is almost 3,000 people per square mile living in Jacksonville Beach. We cram in where we can. There is so much to do, so much to see that people just can't get enough.
This city might be big and there are definitely a lot of people that call Jacksonville Beach home, but don't you worry, no matter where you are in Jacksonville Beach The Stand Up Guys Junk Removal Crew is here to help you with all your junk removal and hauling needs. We do all we can to assist every last person in Jacksonville Beach with whatever they need, whenever they need it!
Junk Removal Services Stand Up Guys Offer in Jacksonville Beach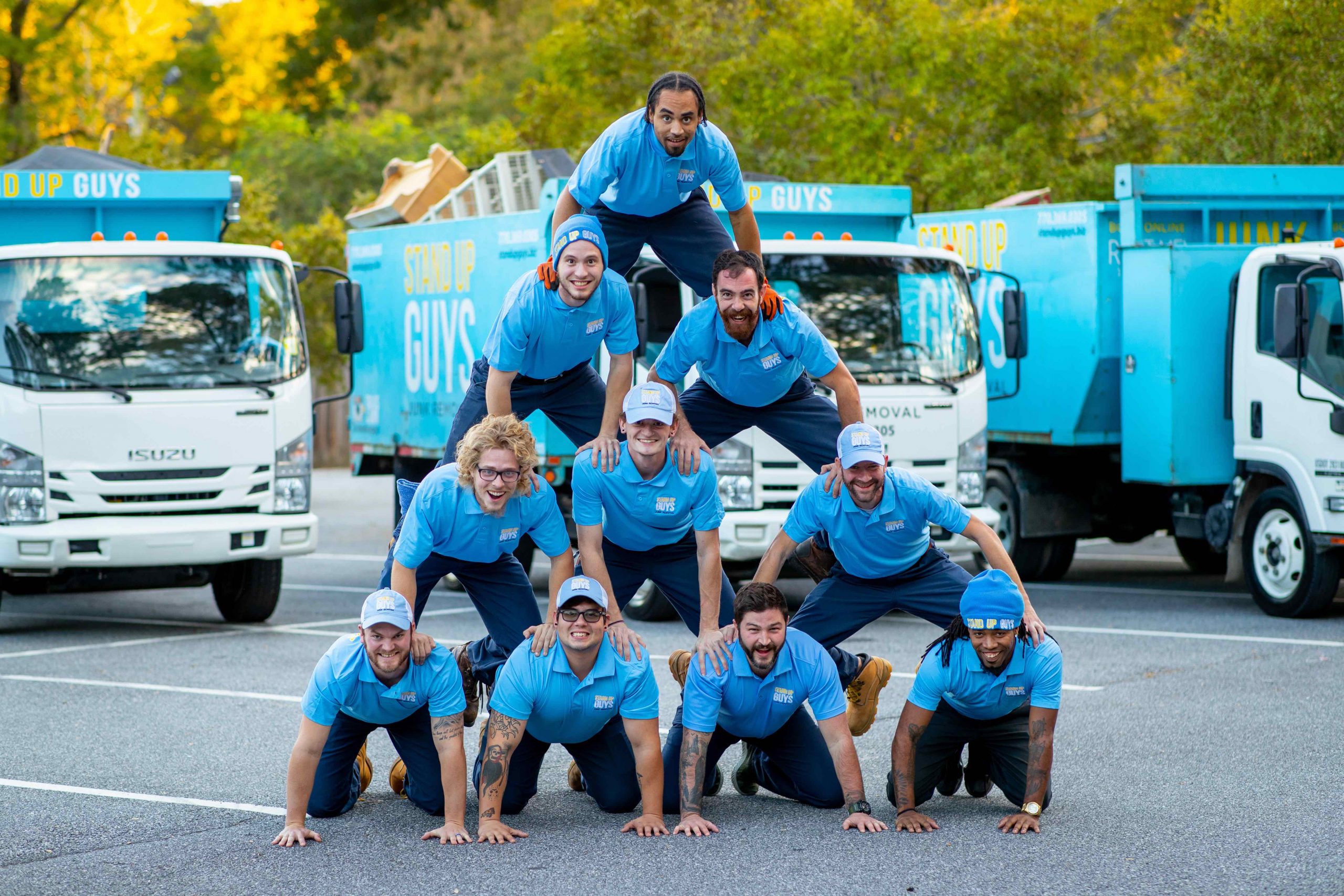 More About Junk Removal Jacksonville Beach
We've laid out the case for Jacksonville Beach being an awesome place to visit and/or live. One of the biggest perks to calling Jacksonville Beach home though, is the fact that you have access to literally the Greatest Junk Removal Company on Planet Earth. Yup, you guessed it; The Stand Up Guys Junk Removal Crew. We have earned the rapport of Jacksonville Beach's Most Beloved Junk Removal company over the years for a lot of reasons. One being that our customer service and customer care is next to none. We go above and beyond to help all of our customers and make sure all their needs are met 100% of the time.
Another reason that Jacksonville Beach has fallen in love with Stand Up Guys Junk Removal over the years is because of what we do with your items AFTER we leave you. The Stand Up Guys donate and/or recycle over 60% of the items we receive. This means when you get rid of anything from your home or office, there is a good chance we can find a new home for it. We are always trying to help our community and our environment.
If you are looking to get rid of junk that's cluttering up your home or office and you live in Jacksonville Beach or any of the surrounding areas, then it's time to pull the trigger. Don't wait another moment. Pick up the phone and call The Stand Up Guys today and get to clearing out the junk. Do it for yourself. Nothing helps stress like removing the things out of our lives that no longer have a place. Addition by subtraction!