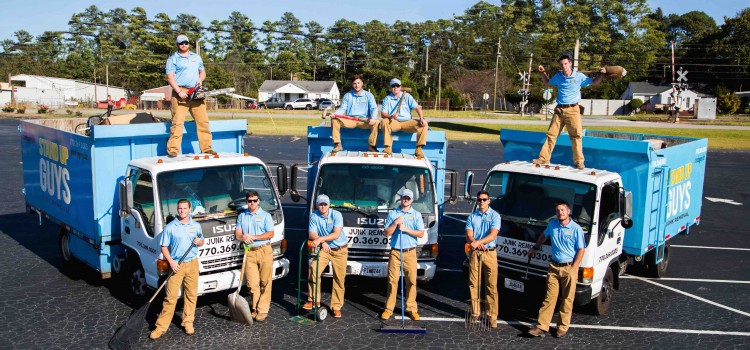 Household/Office Junk Removal Services
Residential Appliance Removal Items
When you hire Stand Up Guys to take care of your junk removal, yard debris hauling, or clean-outs, your work is done. We don't need you to bring any of your debris or clutter to the curb, outside, or anywhere for that matter; you don't even need to have it all in a pile!
Our Stand Up Guys Crew will go in, around, or through anywhere to get the junk for you. We go in crawl spaces, attics, basements, backyards, or anywhere else in your home. To top it all off, we work all across the US. This currently includes, the following states; Florida, Georgia, North Carolina, Oregon, Tennessee, & Texas with more states being added all the time!
There is not a single item that The Stand Up Guys won't take; if you have any kind of household furniture, appliances or electronics, we will take it. If you have lawn and garden brush, debris, fallen limbs or trees, we take it. If you have paint, or any kind of hazardous material, yes… we also take that! That is how our service works, we'll take anything, anytime, anywhere!
The Stand Up Guys have been the number one choice among all junk removal companies, across the US for quite some time. The reason we are the #1 choice is pretty simple too. We take care of all our customers, and always put them first, by always being on time, always being respectful, always being clean-cut, and most of all, always having the best prices in town!