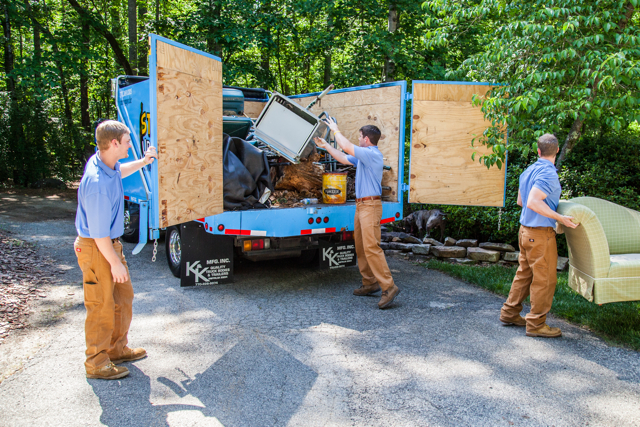 Stand Up Guys Junk Removal can take care of all your office furniture removal needs. We have trained professionals that will do all the lifting & loading of the furniture for you. No matter where the furniture is, we will go get it so there is no need for you to move it outside, or on the curb.
The Stand Up Guys Crew also recycle and donate a large portion of the office furniture we remove to non-profit organizations and even some new up and coming business that are on a budget in both the Atlanta & Greater Portland area. This way you can have peace of mind knowing what you get rid of from your office, will find a good home.
You can feel reassured too that the gentleman from Stand Up Guys will be uniformed, clean-cut, and polite to you and your customers or clients, customer service is our primary concern at all times. No one wants dirty rag a muffins coming in their office or place of work in front of their customers, it's just bad for business. So we make sure to be extremely presentable so that you wont have to worry about what customers or clients would think. We deal with tons of new customers and clients everyday, so we now how important appearance can be.
List of some of the Office Furniture we remove..
Couches from a sitting room
Cubicles