Erwin, NC's All-Time Favorite Junk Removal Crew
Living in Erwin has many many perks. Erwin has got it all, from great people to delicious restaurants and much more. One of the most outstanding perks of all though, is that living in Erwin means you have access to the greatest single Junk Removal Company in the world. Yup, you guessed it. The Stand Up Guys Junk Removal Crew!
The Stand Up Guys have earned the reputation as Erwin's Best Junk Removal Service over the years for many reasons. One reason being that our customer service and customer care is second to none. At Stand Up Guys we ensure that every single customer gets a serious WOW experience when they use our services. We make sure every single customer is not only happy, but 100% satisfied.
Another reason why The Stand Up Guys are the best of the best in Erwin is that we take everything. You name it and we'll haul it away for you. Have an old refrigerator? Maybe a junk couch? Heck, do you have a garage full of junk? It doesn't matter, we'll take care of it all! This gives our Erwin customers peace of mind, knowing that no matter what, when they hire The Stand Up Guys, their junk is will be gone!
Junk Removal Services We Offer In Erwin, NC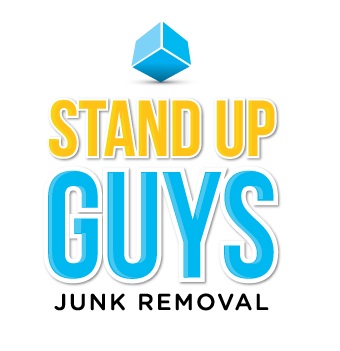 More About Erwin Junk Removal
Erwin is a wonderful city and one of Harnett County's finest. Over 4,500 people call Erwin home, and countless businesses do as well. Erwin is the type of city that once you visit once, you're hooked. Most that come, never leave. The population in the area has been on the rise for the last 15 years because of it and doesn't seem to be slowing down anytime soon. Great local economy, great job market and just flat out awesome people call Erwin home.
There are a lot of crazy little facts about Erwin too. One being that in 2012, Erwin became home to the tallest sphere-topped water tower. The tower stands 219.75 foot tall, being about eight feet taller than the previous record holder. Now that's pretty cool. If you're ever in the area, you need to check it out.