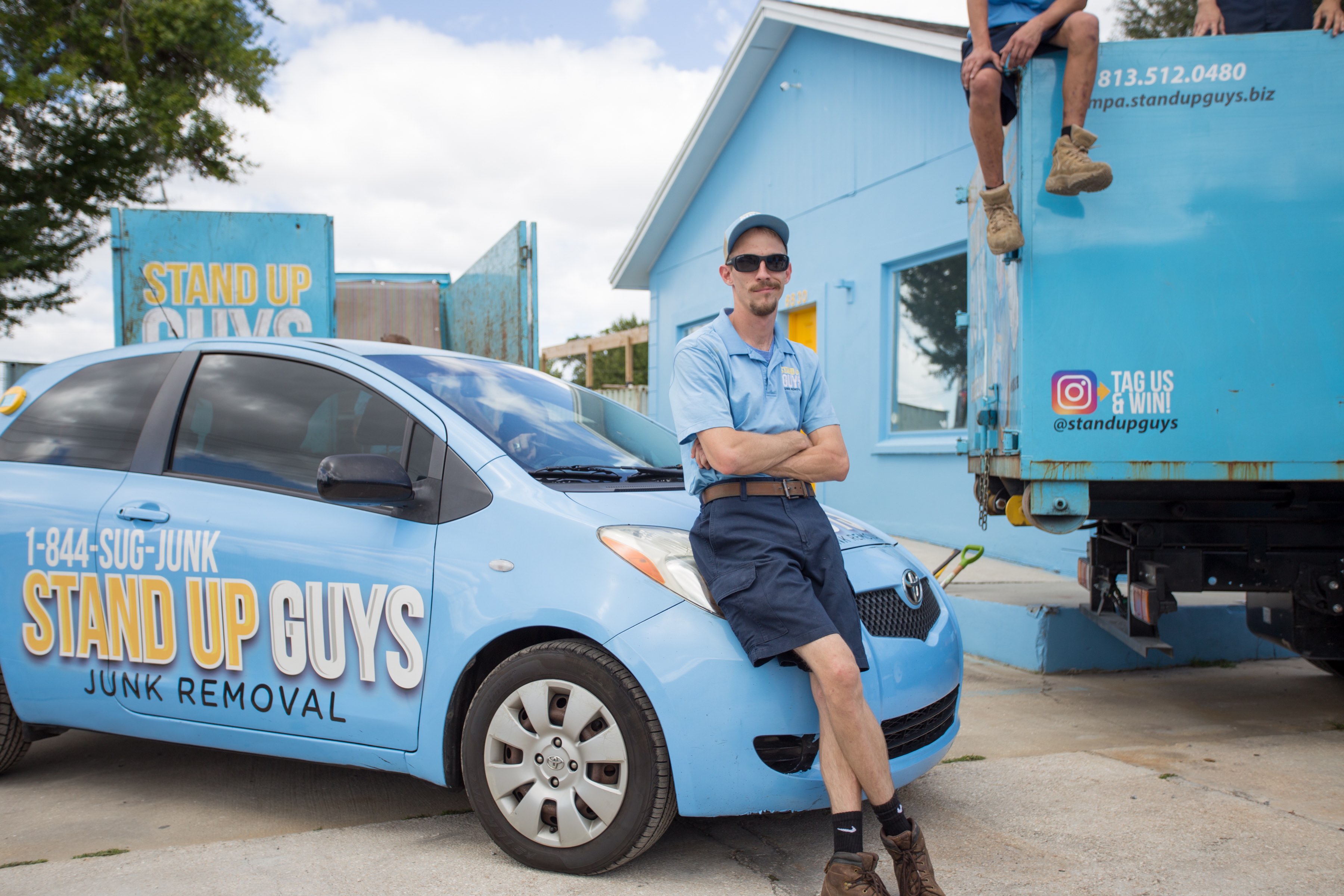 Indian Trail, NC's Most Beloved Junk Removal Company – Stand Up Guys
Getting rid of junk on your own or even with a subpar service in Indian Trail can be a pain in the butt. That's why The Stand Up Guys Junk Removal Crew has become so beloved and trusted in the Indian Trail community over the years. We offer an outstanding service to our Indian Trail customers. We do all we can to ensure that the service is perfect for them from beginning to end. As Stand Up Guys we pride ourselves on doing a great job 100% of the time. This means a few things. One, we show up on time, exactly when we say we will. Two, we offer you a price before starting service and stick to said price. Three, we care for your property as if it was our own. Four, we do all we can to ensure our customers happiness. Five, we'll take pretty much anything and everything for our awesome Indian Trail customers!
The Stand Up Guys will remove household junk, construction debris, yard debris, appliances or anything else you can think of. This gives our Indian Trail customers peace of mind when hiring us. They know that this is their 'one-stop-junk-shop.' They wont need to contact multiple companies for one job. The Stand Up Guys are there to take care of everything from beginning to end. Another thing that Indian Trail customers love about The Stand Up Guys is what we do with your unwanted items AFTER the job is done. We donate and/or recycle over 60% of the items we pick up from our Indian Trail customers. We give back what we can to our communities through donations and help the environment where we can by taking the least amount of junk to landfills as possible.
Junk Removal Services Stand Up Guys Offer Indian Trail, NC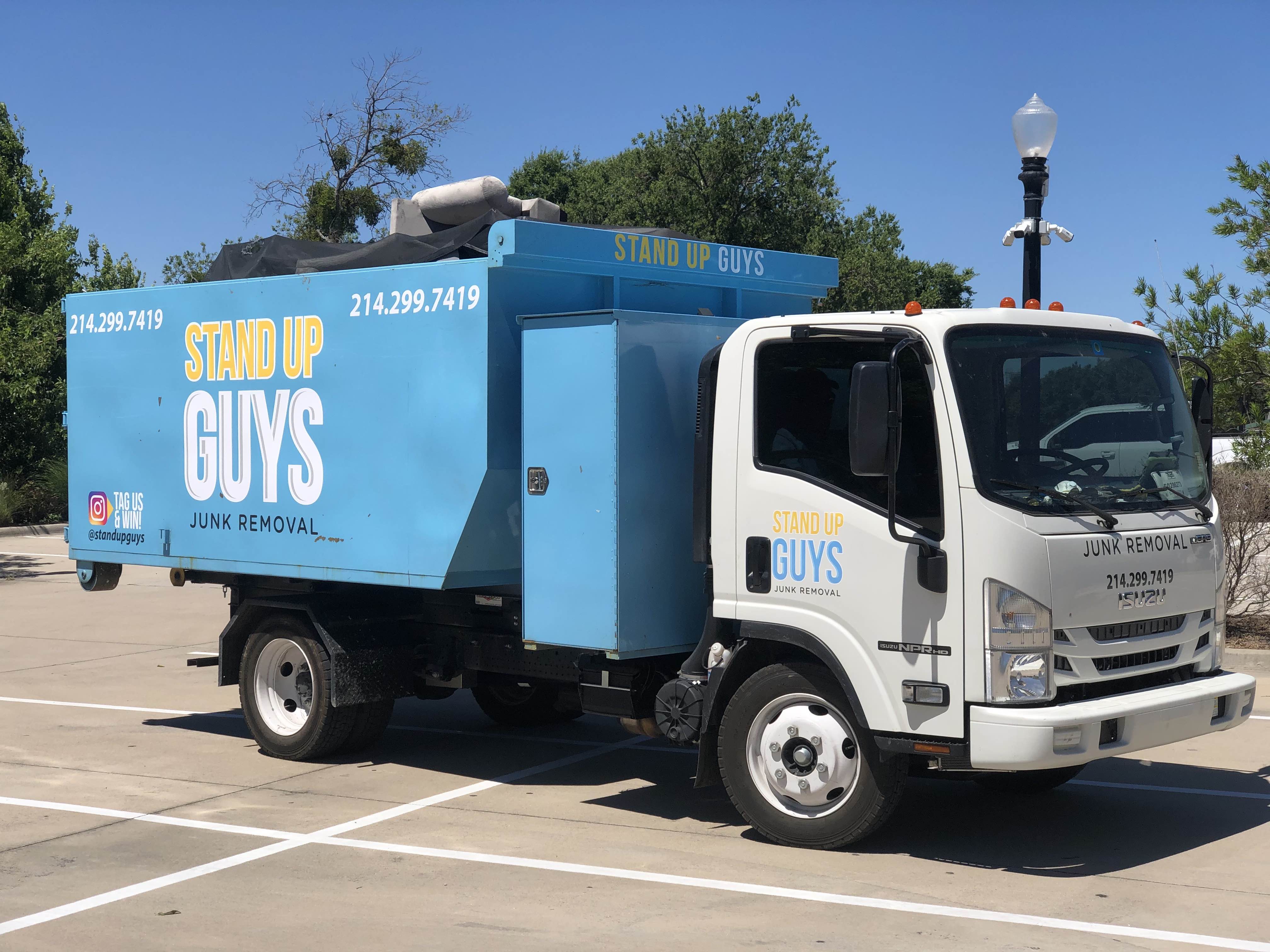 More About Junk Removal in Indian Trail, NC
Indian Trail is a beautiful suburb just south of the city of Charlotte. Indian Trial is well known as one of Union Counties most beloved suburban areas. Indian Trail has everything you need to live the American Dream! Great schools, low crime, abundant job opportunities and just a great overall place to raise a family. The town of Indian Trail has a rich and long history as well. It was actually officially incorporated as a city way back in 1907, with established city limits based upon a one-half mile radius from the intersection of Indian Trail Road and the Seaboard Railroad. The city has grown slowly over the years, but had a massive spike in its recent history. The population of Indian Trail in 1990 was just over 1,500 people. By 2010 the population had ballooned to 33,000 people! Word gets out quick now-a-days when you have a great city!
There are a ton of perks to leaving in Indian Trail, but many here would agree that one of those perks is having access to one of the greatest junk removal companies on the planet! The Stand Up Guys Junk Removal Crew. We love our Indian Trail customers and we love this city!