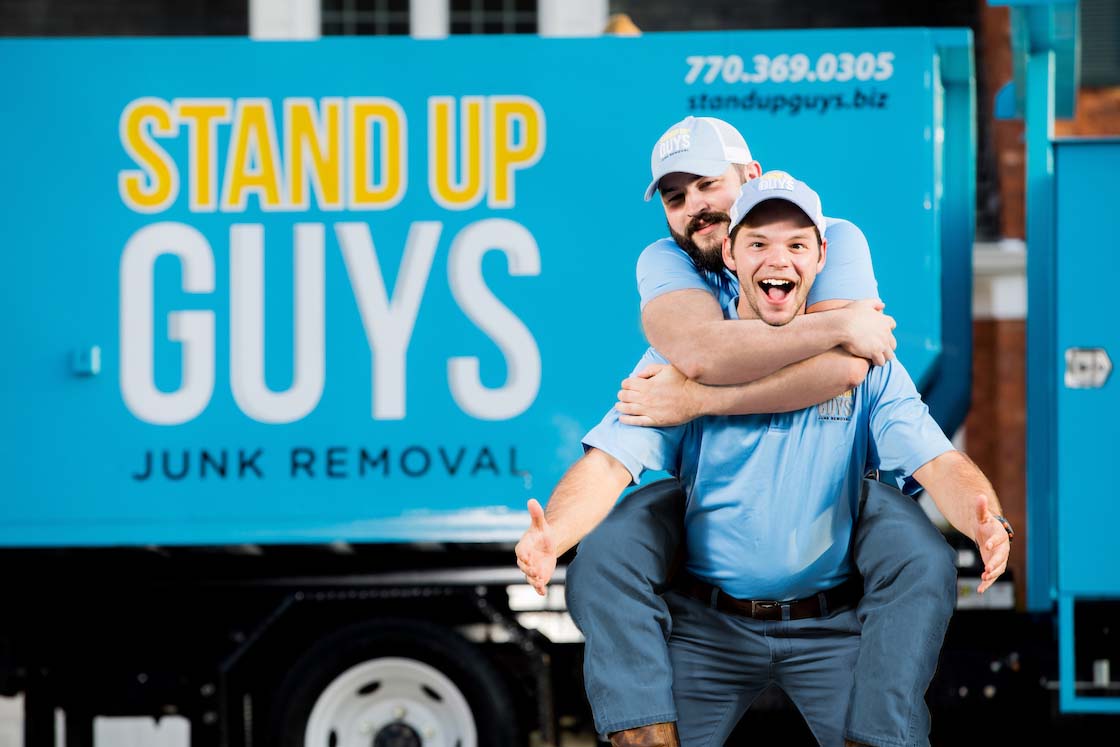 Donation Pick Up Services – Stand Up Guys Junk Removal
Do you have a bunch of clothes, furniture, and other items that you wish to donate but don't have the time, resources or will-power to do it yourself? Whelp, don't worry a moment longer, The Stand Up Guys Junk Removal Crew can help! No matter what you are looking to donate back into your local community, The Stand Up Guys can help with. We can manage all the transport and delivery needs required to donate everything you need.
Stand Up Guys Will Help Donate…
Cloths
Appliances
Furniture
Household nick-nacks
Kitchen utensils
Lamps & Other Light Fixtures
Home decor
Etc….
We understand that a lot of the local donation centers around town don't have pick up services, or if they do, it could be weeks or months before they are able to come out to your house being that they are so busy. If you find yourself with this problem, give Stand Up Guys Junk Removal a call and we will take care of everything! We will sort through everything, do all the lifting and loading, and if there is anything left over that is "Junk", well, we can take care of that for you as well!
Stand Up Guys Junk Removal will help you to de-clutter your home and at the same time help YOU help in your community. When you deal with the Stand Up Guys you know your items are going to a good cause.