As the year ends, a new list begins. Yes, you're reading correctly, this is the 2015's Hottest Junk Items Removed! We've had requests from all over asking us for this years list. From Tampa to Atlanta and beyond! It was a wild and crazy year with new surprises and same old sleepers. Without further ado, here are The Stand Up Guys hottest items of 2015!
---
10. Tires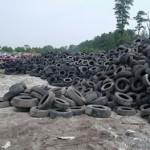 I think an applaud is due. Squeaking in the list this year at number 10 was a newbie, junk tires. There were multiple occasions where The Stand Up Guys Junk Removal Crew recycled loads and loads of tires…the number for 2015 was actually in the thousands! You can always trust that we're going to do what's right when it comes to disposing of tires. As long as they are in our hands, they will be handled appropriately.
---
9. Yard Debris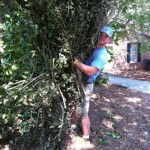 Now number 9 on our list is almost a daily occurrence, and has been on this list every single year since day one. The one and only yard debris.  When The Stand Up Guys get the call from a customer who has gotten in over their heads after cleaning out the backyard, we come to the rescue, every time.  We do it all too, from large brush piles, to small piles of leaves. Our customers never have to worry, because they know The Stand Up Guys have got them covered.
---
8. Big Screen Tv's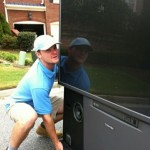 Falling a few spots from prior years (mainly because most people have finished their upgrades over the last few years) to number 8 on our list is big screen TV's! For what you can pay for a brand new flatscreen these days, people are over these ancient beasts. All across the United States the mind set has become, out with the old and in with the new. The Stand Up Guys Crew are the guys that will make it fast and painless. Just one of the reasons why people call us out to take care of getting this bad boys out of their homes and out of their lives.
---
7. Construction Debris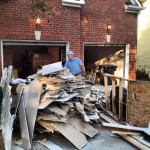 Making the list for the very first time, and making it in a big way is… Construction Debris. This goes for all types of construction debris, remodeling debris, commercial debris, or even the DIYer's debris. All that combined made our incredible list at number 7! The Stand Up Guys work with a lot of contractors and home builders so they love to use us to come in and clean up a job site, do some light demo work or even just move some materials for them. We are fully licensed and insured so theres not a lot The Stand Up Guys can't tackle.
---
6. Carpet and padding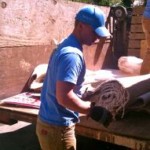 Just like number 7, number 6 on our list is a newbie too, and a newbie in a big way. Number 6 on our list of 2015's hottest items is a something that has been just barely missing the list year after year.. Carpet! Whether it is already ripped up or not, The Stand Up Guys remove it all! If you're a DIY'er, we will come clean up the scraps, but if you're too busy or do not have the means to rip it off yourself, we will come in while you sit and relax. Ripping up carpet is one of our faves! Either way, once that carpet and padding is ripped up, we're the ones that haul it away. As you can tell because of how high it is on this list, we take a lot of carpet!
---
5. Dining room sets
Number 5 on our list of 2015 Hottest Junk Items is in a familiar class, every year there is some kind of furniture near the top, this year at it's Dining Room Sets! We get rid of a lot of dining room sets with clean outs and such, but there was an abundance of jobs that were JUST dining room table and chairs in 2015. When I say abundance, I mean it, hints why it skyrocketed up to number 5 on our list. Only thing we can think of is that people were tired of the old raggedy table they have been eating of for years (AKA the Wife didn't like it anymore!).
---
4. Refrigerators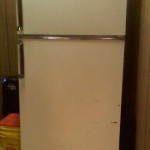 "It's nice to go where everyone knows your name." Just like the theme song to Cheers, that's exactly how Refrigerators feel on our lists, year after year. For the last 5 years, fridges have fallen somewhere in the top 5. This year they make a statement landing at number 4! Still one of the top items every single year and no surprise it made the top 5 AGAIN! Whether its not working, has food in it, doesn't have food in it, black, white, stainless steel, we take them all! Believe it or not, most of the ones we take are still in working condition!
---
3. Mattresses/Box springs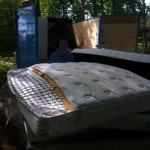 Ole faithful, back at it again! Year after year, after year there are a few items that make this list, but this one has been creeping up every year. Yup, you guessed it, Mattresses and Box Springs! It first appeared on our list back in 2013 at number 7, then creeped up to number 4 in 2014, now Mattresses and Box Springs have done it again, making their way all the way to number 3 on our list for 2015 Hottest Junk Items! Ask yourself, what do you do with an old mattress that you don't want anymore? Your car is too small, you don't want to rent a truck for one item and they take up so much room in your house. We are the one stop shop to take care of all the above. Quick and painless!
---
2. Sofas/Love seats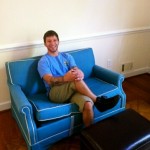 In 2013, Sofas/Love seats made there way to a record breaking number 2 on our list, in 2014 they took a bit of a skid and fell to number 3. Whelp! Sofas/Love Seats are back with vengeance, taking back the spot they worked so hard to earn coming in at a strong Number 2. These always, ALWAYS make top five because they are just like mattresses. When you are ready to get rid of them, there is really no other option except calling the blue crew! Hardly any donation centers come pick up at your house and if they do, you are on a waiting list for 2 months! With us, we will pick up, haul it and donate all at the same time and even mail you the donation receipt!
---
1. Packing material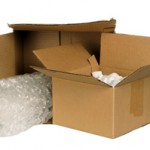 We've made it all the way to Number 1! Wouldn't you know, it's ANOTHER newbie, but this newbie not only made the list, they jumped EVERYONE and made their way straight to the top! Who's number one for our 2015 Hottest Junk Items?? Packing Material! With the housing market way up from last year, there is no surprise 'packing material' is numero uno on our list this year. Garages full of boxes, packing paper, bubble wrap, etc. filled our schedule this year. This is, and will, always be one of our favorites. We compact them down so much, that we have filled close to 100 boxes in one trip. Then the next stop is to our favorite recycling center, RockTenn. #crushed.
Well folks, that is our list for 2015. A lot of familiar faces on there and we expect something wayyy different on the list next year with our new branch opening in Nashville this January. So until next year, happy hauling and happy haulidays!