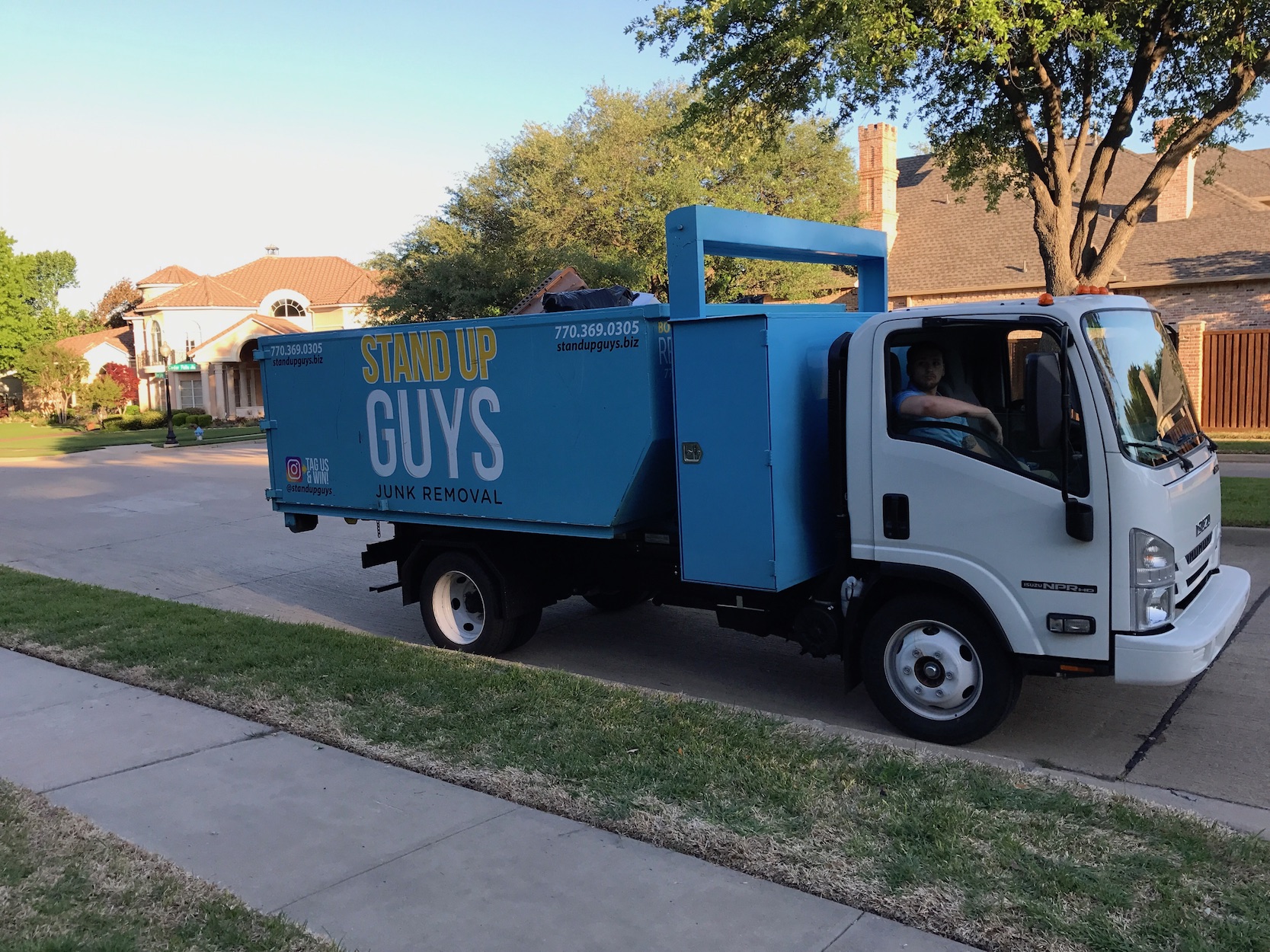 Everyone's Favorite Fallen Tree Removal Service!
Fallen trees can be a major eye sore and a huge hassle to deal with on your own. Many many have attempted to take on this feet alone, but have regretted it severely. Make it easy on yourself and call Stand Up Guys Junk Removal. Take away the stress and pain involved and let us handle all your fallen tree removal needs.
We all know what it's like to have a tree fall down somewhere in our yard, whether it's a big pine, or just a little Ficus, we have all had to deal with the stress at one time.It's stressful to think about how you are going to get rid of it.
Also, when you move into a new home, you might even discover a fallen tree or two, far in the back yard that the previous owner never took care of, and seemed to forget to tell you about.
The Stand Up Guys Junk Removal Crew will come out and cut up the fallen tree into pieces, as well has haul it all off. Sometimes, with home owners that have large back yards, the fallen trees can be quite a ways back there; this doesn't matter to our Stand Up Guys Crew though!
We will go wherever the tree has fallen and take care of everything. Don't try to deal with all the hassle and headache yourself, just relax and call The Stand Up Guys. We will take care of your fallen tree removal.
Other Awesome Service Stand Up Guys Junk Removal Offers