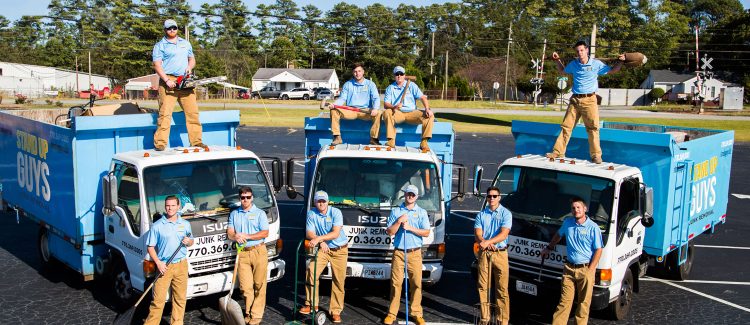 Most Outstanding Junk Removal Crew In Allen
The residents and businesses of Allen, TX rely on one and only one junk removal service for all their junk hauling and clean-out needs. Allen, TX relies on a junk removal service that puts the customers needs first, that ensures 100% customer satisfaction and has great value unlike any other company in their field. Who is this amazing company you ask? It's The Stand Up Guys Junk Removal Crew of course!
The Stand Up Guys have become the number one source for household junk removal and commercial junk hauling in Allen over the years for many reasons. The word has spread about Stand Up Guys in Allen because of our customer service and customer care. We ensure that all of our customers are not only satisfied with our service, but WOW'd by it. It's of the upmost importance to our Crew's to have extremely happy customers. It's how we have built our business into what it is today. We don't forget where we come from.
Another reason why The Stand Up Guys have quickly become Allen's go-to junk removal service is because of what we do with your unwanted items once we leave you. The Stand Up Guys Crew's donate and recycle upwards of 60% of the items we remove from our Allen, TX customers. This means that you have peace of mind when hiring The Stand Up Guys. You know that your old things will find a new home and not just simply be trashed.
Services The Stand Up Guys Junk Removal Crew Offer Allen, TX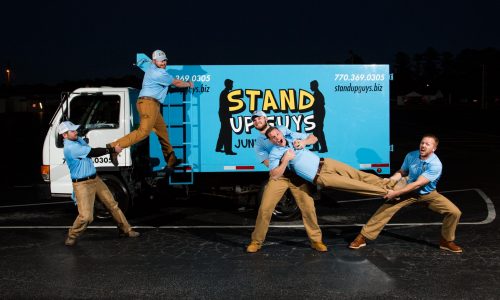 More About Allen Junk Removal
Allen is a wonderful, affluent city in the Dallas Metro area. Allen is also one of Collin Counties finest with upwards of 84,000 residents! You know your city is a goodie when that many people want to call it home, and trust me the people of Allen know they have wonderful city.
Allen, Texas is a place that many consider one of Dallas's BEST cities to raise a family in. There are more than 14,000 homes in Allen and more than 1/2 of them have children living there. Of these thousands of homes with people raising a family, many of them have their children go to the great schools of Allen. From Kindergarten to High School, the school system of Allen is top notch.
One of the best perks to living in Allen though, is having access to the greatest junk removal and hauling crew on the map! The Stand Up Guys Junk Removal Crew cover all of Allen and the surrounding areas. Don't hesitate to pick up the phone and give us a call today! We're here for you! You can always reach The Stand Up Guys at 214-299-7419.