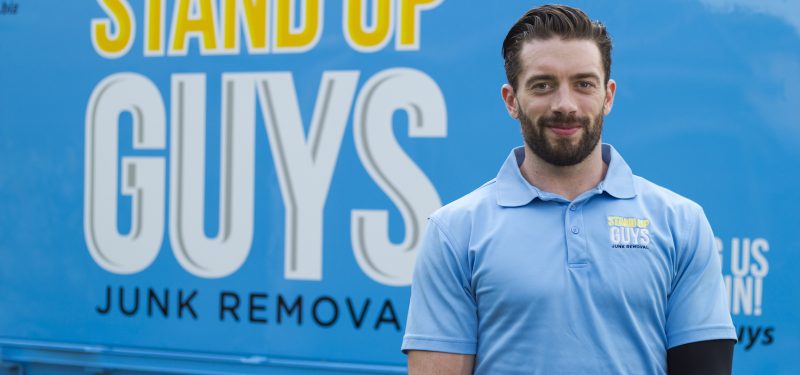 Flower Mound's Most Beloved Junk Removal Crew!
Do you live or work in Flower Mound? Do you have junk, debris or unwanted items cluttering up your home or place of business? Are you tired of this and simply want a change? If any of these sound like you, then don't fret any longer, my friend. For I have the perfect remedy to these junk related issues. Yep, you guessed it. The Stand Up Guys Junk Removal Crew.
The Stand Up Guys are the go-to junk removal crew for all the residents and businesses of Flower Mound. Flower Mound has simply fallen in love with The Stand Up Guys over the years. That love has come organically for many different reasons. One reason being that for our Flower Mound customers, when they hire The Stand Up Guys to help with their junk removal and hauling needs, their job is done. All our customers have to do is point out what they want to get rid of, and our uniformed Stand Up Guy Professionals take care of the rest! Yea, we're that awesome.
Another reason that Flower Mound has fallen in love with The Stand Up Guys is because of what we do with your items once we leave, and how we do what we can to give back to the community. Any and everything that we remove goes through our rigorous filtering program. We filter through all items to see if we can donate, fix, or recycle anything. Everything that we can donate will get donated right back into the community of Flower Mound. We do the same with everything that can be recycled. At Stand Up Guys we don't believe is wasting things that still have use left in them.
Services We Offer In Flower Mound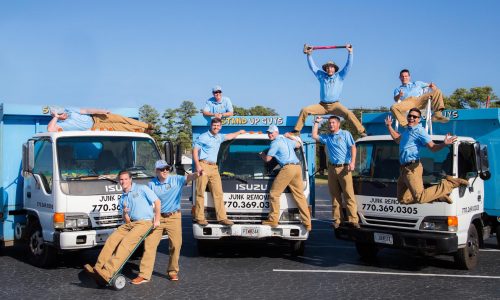 More About Flower Mound, TX
Flower Mound is a large, populated, incorporated town located in the northwest suburbs of Dallas. To the people of Flower Mound though, it's much much more than that. This is a special city with a LOT to love about it. With the influx of people and the balloon of population over the last 20 years, the stats back it up. Flower Mound is the most populated 'town' in Texas by a long shot. People from all over are moving to Flower Mound and they are telling their friends about it.
The town was named after "The Mound" which is a 12.5-acre hill approximately 50 feet in height located in the heart of the town. This attracted early settlers back in the mid 1800's. During blooming season, the mound is a sight to be seen! It's beautiful from miles away with all the different array of flowers and vegetation on it.
Flower Mound is considered by many as one of the best places to raise a family in Dallas. The crime rate is low, the housing is affordable, the school system is terrific and the people are friendly. Flower Mound really does have everything that people are looking for. You can truly live the American Dream here!