2018's Top 10 List from Stand Up Guys has been a wide variety of subjects over the years. This year though, this year is a special one and a touchy subject to boot; Top 10 Christmas Movies of all time! There are many different generations of film buffs, and many different generations will have a different top 10 list.  There's typically one generation that stands tall above the rest though. One generation who's opinion on Christmas Movies is most important. One generation who's taste is the purest of them all. That generation, is the 80's babies..
This list will be extremely controversial in the minds of many, but after scowling through hundreds and hundreds of films and spending countless hours watching amazing movies, this is the list that was compiled. This is the list that is spot on. This is the list that is as legit as they come. This is the greatest Christmas Movies of all time.
#10. It's a Wonderful Life
This always seems to be on a top 10 list and for good reason. A story about a man, who through his life, has been held to family obligations, committed to a company he didn't want to work for, and never really got to live his own life.
Once he is older and is contemplating suicide, and angel is sent down to show him what his life would have been life if he never existed. He soon finds out how important he's been to his community, family and everyone around him! And it's in black & white, pretty neat.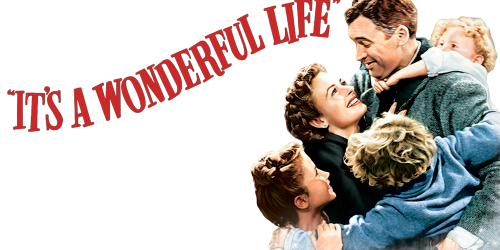 Good holiday cheer along with Tim Allen's quick witted humor play perfect together in this film. It takes a somewhat selfish man and turns him into Santa when he accidentally signs a 'clause' after putting on Santa's outfit.
This is one of the perfect mid '90s style family-feel good-comedy movies that hits you right in the feels every time. Don't even bother with the sequels, they're terrible. You're welcome.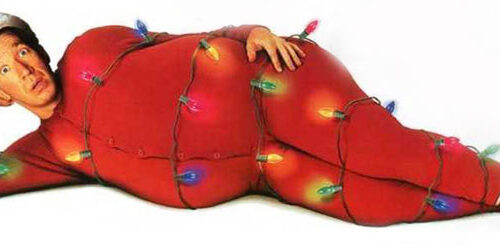 #8. How the Grinch Stole Christmas
No, not the Jim Carrey version. I'm talking about the short cartoon that came out in the 1960's. When he slithers across the floor like a snake and gets that evil huge smile that does from ear to ear! Terrifying. "You're a mean one, Mr. Grinch, you really are a heel! You're as cuddly as a cactus, you're as charming as an eel, Mr. Grinch. You're a bad banana with a greasy black peel!" – Thurl Ravenscroft – Michael Scott
This film has withstood the test of time. It has remained in the top ten list over 5 plus decades. Now that's what I call a solid Christmas Movie. Geez, this list is so legit already and we're only at number 8.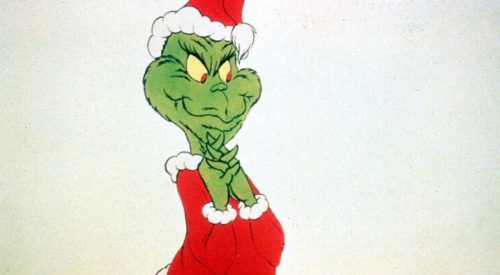 I don't know if the 24hr TV marathon on Christmas hurt this or not. We all grew up watching this on Christmas and it was a treat every time it came on. Good old American family during Christmas time that we all can relate to in some way or another. Red Ryder bb gun, triple dog dares, sitting on a mean Santa's lap, getting mouth washed out with soap…maybe that was just me, but everyone can find something.
If you go a single Christmas without treating yourself to watching this amazing classic, you are doing yourself and the your loved ones a disservice.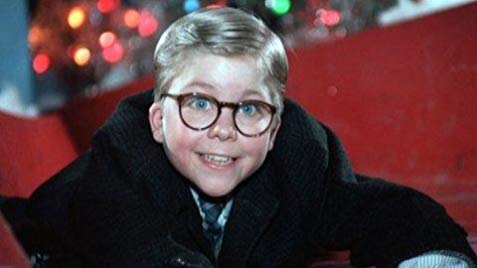 Basically, a dirtier version of Charles Dickens tale of A Christmas Carol. Frank Cross (Bill Murray) is one of the meanest guys on the planet and will do anything to better his career. He even goes as far as making his employees work through Christmas Eve to play A Christmas Carol. Then like in the original story, he is visited by the three Christmas Spirits to change his heart.
A++++ I feel like this list is just getting better and better. Heating up big time, wouldn't you agree??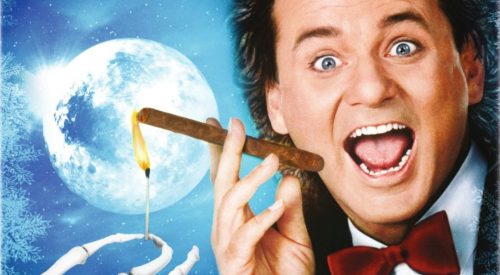 Diving into the top 5 is going to be hard. Basically there is an argument for any of the top for to actually be #1. This is about to get spicy.
There is no one better to play the role of a man raised by Santa's biggest helpers than Will Ferrell. I love smiling, smiling's my favorite! James Caan playing the scrooge-ish type character and the lovely Zooey Deschanel as the girlfriend. This movie really does have it all. It was tough not to have this in the top 3, but dang it there's so many good ones!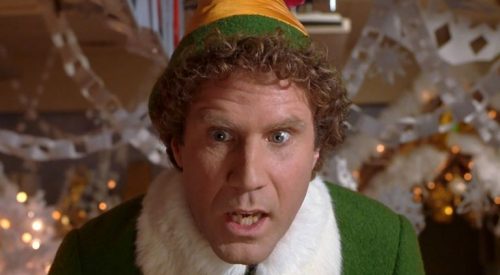 Number four is coming in hot, and if this was 'Raunchist Christmas Movies of all Time' it would stand in a class all by itself. I give you, Bad Santa.
Bad Santa may not be the best family holiday movie ever, but it sure is funny and teaches a few lessons along the way. Don't pick on smaller kids because karma comes back around. BBT was born to play this role and he knocks it out of the park in every scene! RIP Bernie Mac. "I'm on my lunch break!"
Number three is not only one of the best Christmas Movies of all time, but could easily be considered one of the greatest comedies of all time; Christmas Vacation.
Sometimes you have to watch for a little bad language, but Clark Griswold delivers again as their family hosts Christmas. This is a movie that just puts you in a good mood from start to finish. From 25,000 lights on his house, to his modern stylish neighbors, this movie has us all laughing. "Why is the carpet all wet Todd! I don't know Margeaux!"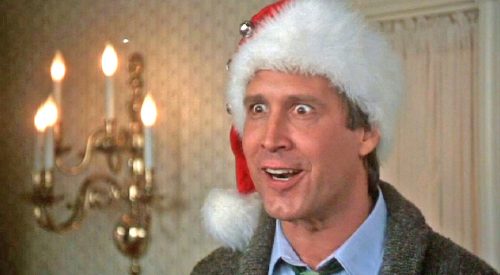 Heart warming. Refreshing. Exciting. Realistic. Number two is a real goodie; The Family Man.
Two words. Nick. Cage. I literally cannot say enough about this movie. A rich womanizer living the single life all the sudden gets a glimpse of what his life would have been like if he stayed with his college girlfriend. Another Scrooge type story where a man not caring about anything but money and his job changes his ways for the better. I mean, his college girlfriend was Tia Leoni, c'mon, who wouldn't want to be married to her?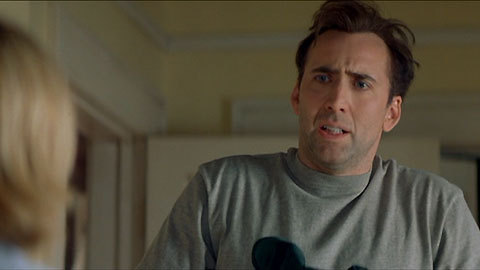 Once we decide to do a Top 10 Movie List of all time, look out because this bad boy might fall onto that list as well. That is how great and how highly revered this amazing classic is. The one and only Home Alone!
The Granddaddy of them all. Coming in at #1 is another film John Hughes had his hands in from this list. Kevin McAllister is left home alone by his whole family and is threatened by two not so smart and gullible thieves who look to invade his home. Not on his watch! Catherine O'Hara and Joe Pesci create a great cast to go along with Macaulay Culkin. Also, the music in this film is amazing. From the original score to Carol of the Bells. Check it out, old man Marley!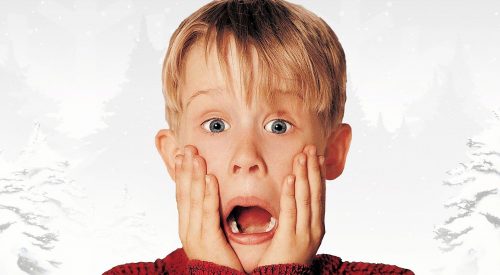 Heres a quick list of the movies that were amazing in their own right, but just didn't have what it takes to make the top 10.
Home Alone 2 (Still amazing), Die Hard (Yippee Ki yay), The Nightmare Before Christmas (more of a Halloween movie in my eyes), Just Friends (Ryan Reynolds + Anna Faris = Gold), Love Actually ("I Feel it in my Fingers!"), The Man Who Invented Christmas (Charles Dickens…again?)