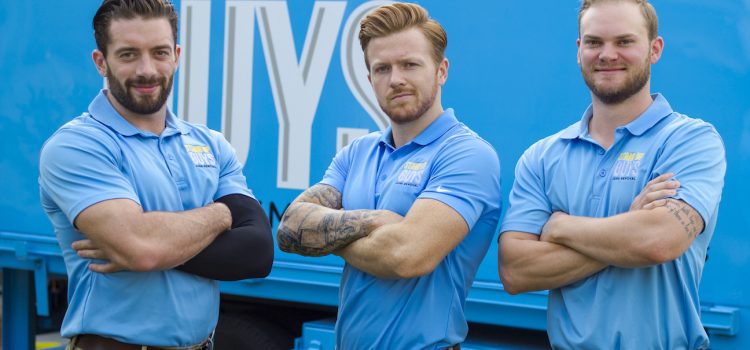 America's Favorite Decking Removal Crew – The Stand Up Guys!
Sick of looking at that old rotting deck in your backyard? Wondering when you are finally going to take the plunge and just get rid of the old thing! If this sounds anything like you, then it's probably the right time to get rid of that old deck and get yourself a brand new deck that you and your family can enjoy together. A new deck that doesn't bother you and sadden you every time you are forced to look at it.
There are quite a few ways to get your deck torn down. One, you can do it yourself (which really isn't much fun at all). Two, you could hire an awesome company to take care of all your deck demolition needs for you. I feel like that's just a no-brainer. Here's a hint, The Stand Up Guys will help you tear down that old deck!
Either way you choose, once that deck is torn down, the real trick then will be disposing of it. Disposing of an old deck is where the Stand Up Guys Junk Removal Crew comes in and where we shine. The Stand Up Guys can take care of all your old decking removal and disposal for you, and we make it easy on you by doing ALL the work ourselves.
More Great Uses for Stand Up Guys Junk Removal Crew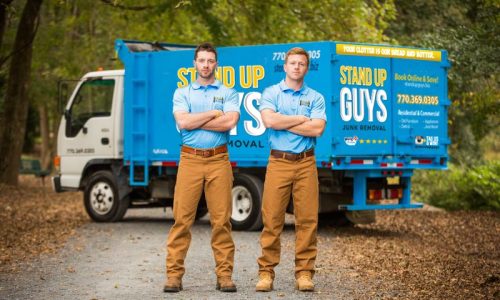 More About Decking Removal
When you hire The Stand Up Guys Junk Removal Crew to manage your old decking removal needs your job is  virtually done. All you have to do as a customer, is kick back in your seat, sip on some ice-cold sweat tea, and point out what it is you want gone. Then we take care of the rest.
Be careful trying to remove old decking by yourself, because it can be dangerous. If you decide to remove your old decking yourself, make sure you are extra careful when handling the deck boards because they are usually filled with old nails. The nails in decking are usually longer, and contain rust because of the age. If I were you, I would just leave a job like this up to the pros.
Just give the Stand Up Guys a call, and let us manage all your old decking removal needs today.