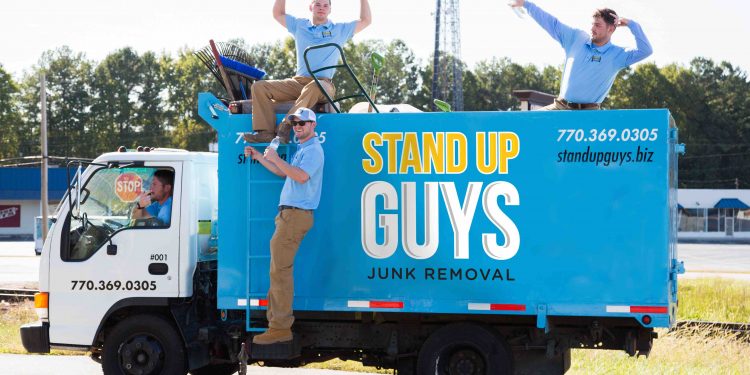 America's #1 Light Demolition & Hauling Service
Stand Up Guys Junk Removal offer more than just hauling & junk removal services, we also offer our all of our customers light demolition work. If you're looking to take down an old deck, rip out a shower, take down some cabinets, or demolish any room in your home, then The Stand Up Guys Junk Removal Crew is perfect for you.

The Stand Up Guys can perform all the light demolition work in both your home and office. We also give our customers that use us for light demolition great discounts and pricing on hauling all the junk away after the demolition. Don't spend your valuable time and money trying to take down or rip out things in your own home, just to have to turn around and find a way to have it removed as well. Just call the Stand Up Guys and let us take care of EVERYTHING for you!
Letting The Stand Up Guys manage your light demolition needs not only makes the job easier for you, but it takes away all the unnecessary stress that comes along with it. All you need to do is let us know what you want demolished, and we'll take care of the rest. The Stand Up Guys are a one-stop-shop for customers looking to have something taken down and removed. Once the demo job is complete, we haul all the debris away, and it's all included in our price!
Light Demolition & Removal Services We Offer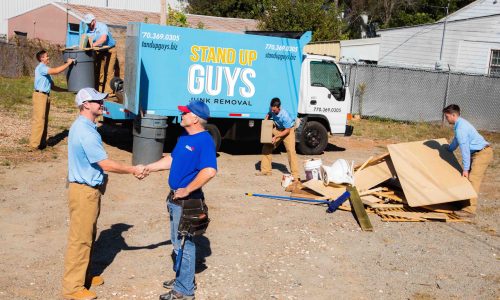 How It Works – Light Demolition
Hiring The Stand Up Guys to manage your light demolition work is also a great way to cut out the middle man on your household projects. Instead of trying to find someone to do some demolition work and then trying to find someone who will take away all the left over debris, just leave it up to us. Stand Up Guys Junk Removal will take care of everything in one shot. This is the quicker, easier, less stressful alternative for you to deal with household projects.
We work all across the US in states like: Oregon, Georgia, Texas, Tennessee, Florida, & North Carolina & more coming soon. If you live in any of these areas, we're the only call you need to make for all your light demolition, and junk removal needs.