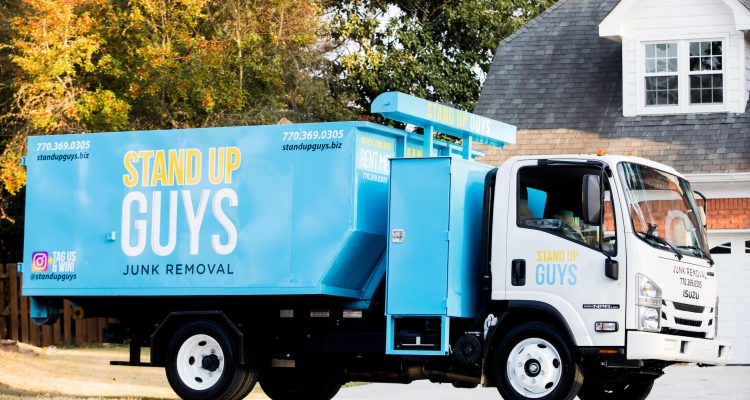 The Most Beloved Rubbish Removal Crew.. Anywhere!
If you are looking to get rid of some of your household rubbish, junk, trash or waste don't look any further than the crew at Stand Up Guys Junk Removal. There is no need to look anywhere else. The Stand Up Guys are tops in the industry in both customer service and value. We make sure that all of our customers are 100% satisfied with their service and price 100% of the time. It doesn't get better than The Stand Up Guys Crew when it comes to rubbish removal.
Rubbish can mean so many different things: refuse, garbage, junk, and debris. The dictionary describes Rubbish as: "foolish discourse or nonsense", you definitely don't want "rubbish" in and/or around your home… Stand Up Guys Junk Removal will take it! We have yet to come across an item that we will not take, so yes… we take anything. From yard debris to old house hold furniture, from junk in the attic to old torn-up carpet, The Stand Up Guys Junk Removal Crew will take it.
We not only take any kind of rubbish, we also recycle and donate a large portion of the items we receive from our customers. We love to give back to our community and help our environment and recycle and donate what others call Rubbish.
Other Junk & Rubbish Removal Services We Offer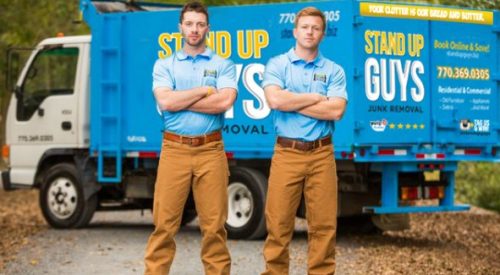 How It Works – Rubbish Removal
Once you have made the decision to finally get rid of your unwanted rubbish and clutter, the hard part is over. Now all you have to do is hire The Stand Up Guys and the rest is a breeze. Hiring The Stand Up Guys is a piece of cake too. First just pick up the phone and give us a call at 1-844-SUG-JUNK (784-5865) and let us know what time works best for your schedule. Also, if you like you can just go straight to our calendar online and book your appointment yourself. Whichever is easiest for you.
At the time of your appointment, two uniformed Stand Up Guys Professionals will arrive at your home to offer you a free estimate on removing all your rubbish and unwanted items. Since we always come prepared and ready to work, if the price is good for you, we go ahead and get started right then and there and knock it all out. The Stand Up Guys will take care of all the heavy lifting, loading, cleaning, hauling and disposal so that you don't have to lift a finger. See, told you if was a piece of cake!