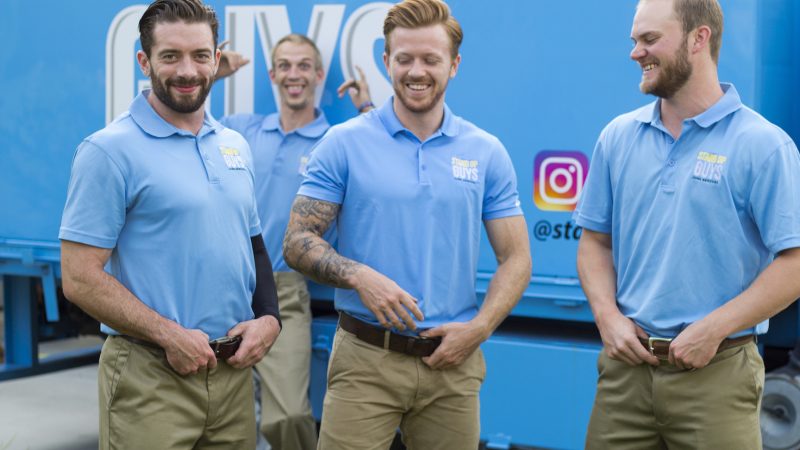 Highland Village's Favorite Junk Removal Crew
Do you live, work or own property in the wonderful Highland Village? Do you have junk, debris or rubbish cluttering up your home or place of business in Highland Village? Does just the thought of trying to remove all that junk by yourself stress you out? If any of these sound like you, then don't fret any longer. For I have the perfect cure-all for your junk removal issues, the perfect remedy to relieve you of your junk and stress. The Stand Up Guys Junk Removal Crew!
The Stand Up Guys are easily the number one junk hauling company in Highland Village, TX, but even better than being number one, we're Highland Village's Favorite Junk Removal Crew! We've become Highland Village's favorite for many reasons, but the biggest reason of all is simple. When you hire The Stand Up Guys to help you with your junk and clutter issues your job is done. You don't have to lift a finger when you hire The Stand Up Guys. We make sure that we take care of all the heavy lifting, loading and hauling. All you have to do is sit back, relax and watch as your junk and clutter disappears.
Service We Offer In Highland Village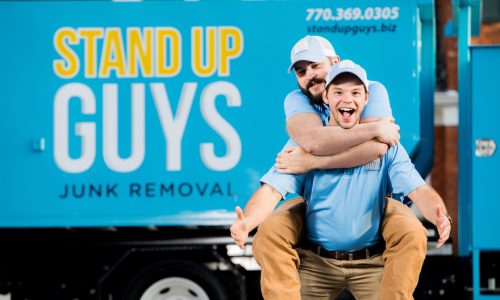 More About Highland Village
Highland Village is one of Denton Counties most prominent cities, with upwards of 15,000 residents that call the great city home. Highland Village is one of Dallas's farthest northern suburban cities, located on the south side of Lewisville Lake. The city itself is not that old in comparison to most. It was first incorporated back in the 1960's with about 500 residents. Highland Village has grown quite a bit since that first 500 people, but the residents there now still love their city for the tiny feel.
The Stand Up Guys cover all of Highland Village and it's amazing residents and businesses. We'll take care of whatever you need and ensure that you are more than happy with our service and overall experience. It's of the upmost importance to all The Stand Up Guys that you are WOW'd with our service. We want you to tell everyone how happy you were! It's part of what being a Stand Up Guy is all about!