Lakeway, Tx's Best Junk Removal Company – Stand Up Guys
There's only one junk removal crew in Lakeway that can handle your junk pick-up and debris removal and give you 100% satisfaction; that is the best junk removal crew in Lakeway – the Stand Up Guys. 
When you notice junk is piling in your home, you don't have to fret about how strenuous or stressful it can be to clear your home of all the junk and get rid of the debris. If you live in Lakeway, you have the Stand Up Guys to take control of it. 
We know how busy you are, working day in, day out, and it has consumed most of your time, not giving you the chance to declutter your home. To declutter your home as soon as possible, get rid of all the junk, and dispose of every debris, call Lakeway's best junk removal crew – the Stand Up Guys.
No matter what your junk pick-up need is, no matter the quantity of the junk or debris, maybe at home or work, call the Stand Up Guys for the best junk removal service in Lakeway. 
Is it furniture removal, or you want hot tub removal as well? The Stand Up Guys will do this efficiently and swiftly. What of shed removal and debris removal? Garage cleanout and full property cleanouts? Call the Stand Up Guys. Even if you require a construction site clean-up, the Stand Up Guys will do this at an affordable price. Yet to see the service you require? Call the Stand Up Guys, tell us what it is, and get a free estimate.
We are called the best junk removal crew in Lakeway, and this is because of the exceptional service we offer to the residents of this town. Starting from our customer service, they are well trained and professional personnel with sufficient experience to give you only the best reception. 
Our guys on site are well experienced in junk and debris removal, so they know the perfect way to go about it. It goes without mention that the Stand Up Guys offer their customers flexible coverage of all their services. This means you can customize our coverages and packages to your preference.
Another factor that makes us outstanding is because we are an eco-friendly junk removal crew. We conserve and preserve nature and the environment as much as possible. So we don't dispose of junk irresponsibly and contribute to deteriorating the environment. We recycle and redistribute back to homes in Lakeway that may find a use for some of them, especially gadgets, electronic appliances, and old furniture.
Stand Up Guys Junk Removal Services We Offer In Lakeway, TX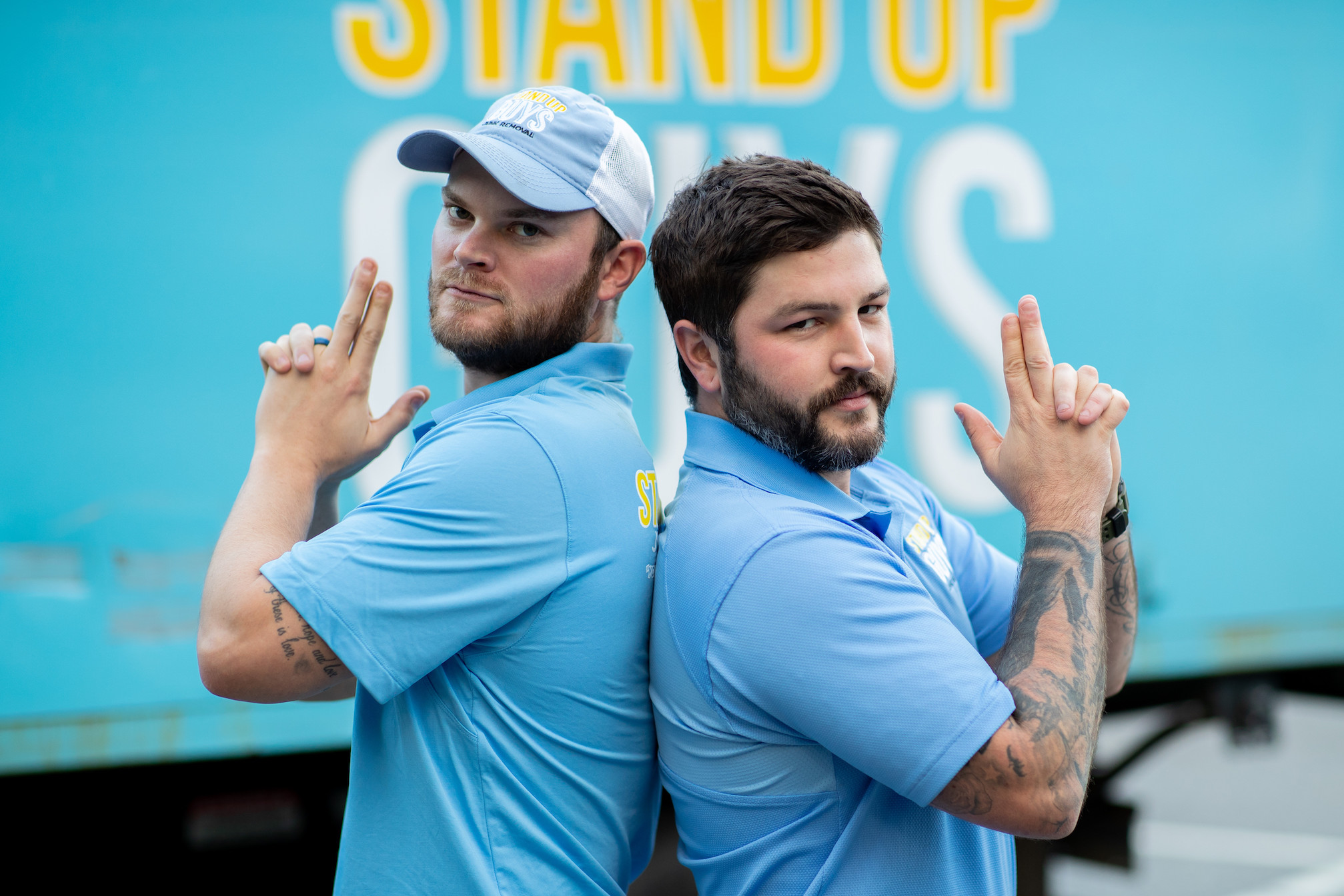 More About Lakeway, TX Junk Removal
Lakeway, TX is a 2,700-acre land owned by Jack Josey, a rancher. The city was first settled by a German immigrant in 1842. Later in the mid 20th century, a group of men came from Houston into the town to build and establish recreational centers like hotels and resorts. They decided to call the recreational center Lakeway. That was how the town got its name.
Alpert Investment Corporation bought the land intended for the recreational center, and that was how the town of Lakeway was established. Lakeway is now a town housing over 15,000 residents, high-standard educational institutions, businesses, several creational centers, and the best junk removal crew in Austin, TX.