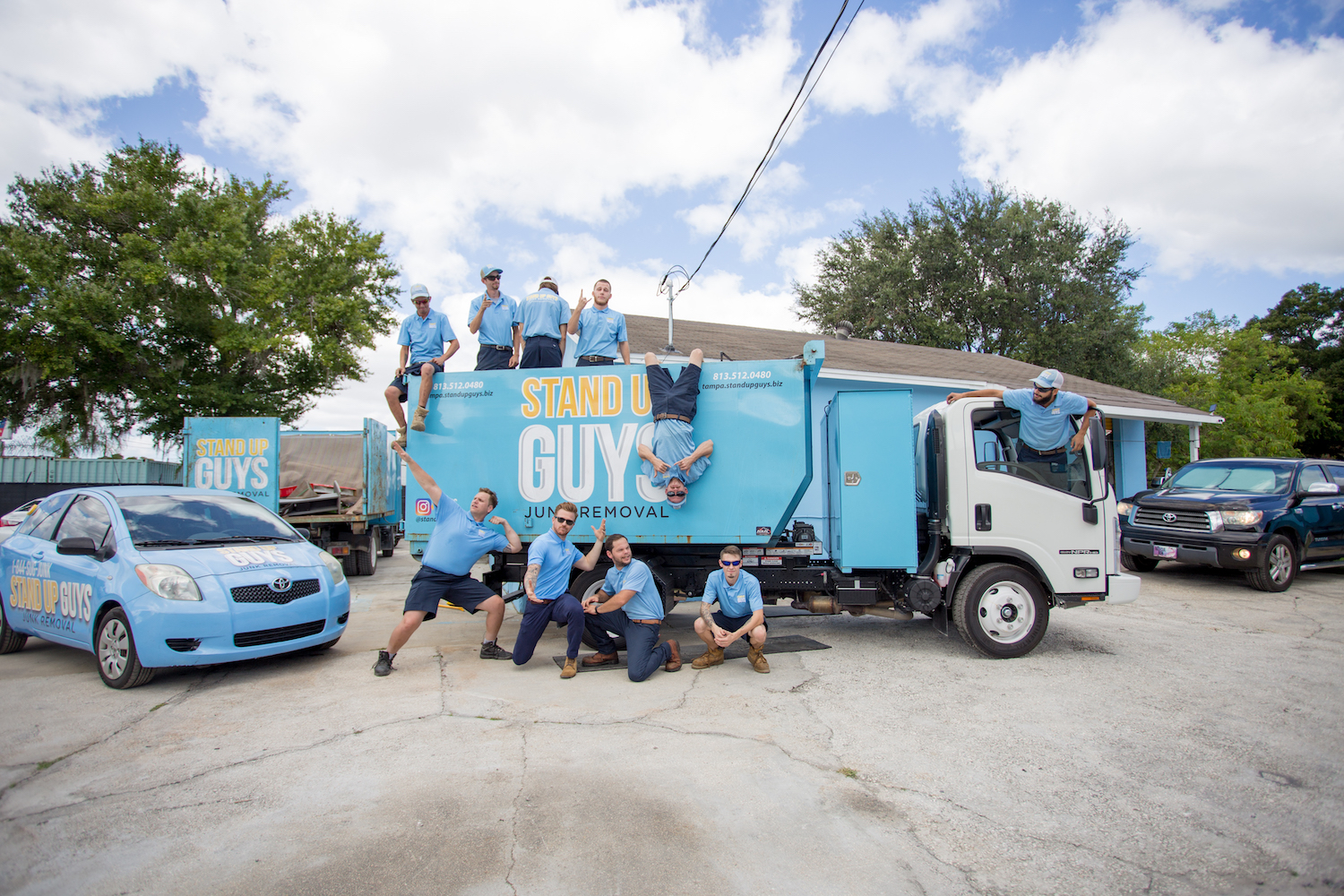 Thrall, Tx's Most Beloved Junk Removal Crew – The Stand Up Guys
So, you live in Thrall, TX, and you're probably looking for a junk removal crew that you can trust to take care of hauling your unwanted stuff like your old furniture, old electrical appliance, or anything in your home or office that's just taking up too much space, we're happy to inform you that your search is over. We are just what you've been looking for – Thrall's most trusted junk removal crew- The Stand Up Guys, and we are for you!
When you hire a junk removal team to take out the debris in your surroundings, haul out large items that could be too stressful for you to do all by yourself, or perhaps, you run a company and you need a full property cleanout or construction site clean-up, you want to make sure that your property is in safe hands, our hands – The best junk removal crew in Thrall – The Stand Up Guys, and you can also rest well knowing that you're doing your community good because when we take these stuff from you, we don't just burn them off or thrown them out there to wreak havoc in the community, we make sure your unwanted items are all subjected to recycling tests and give out the recycled items as donations and charity.
We like our clients to know that they are always our number one priority, as so, we offer all-round professional services right from when you stop at our office, our well-trained receptionists make you feel comfortable with fast and friendly support, to our free cost evaluation on the job, and upon your approval, we send our guys to your location to deliver the best service that you'd appreciate a great deal, considering how very little we charge to do so much to give you more control of your time.
Stand Up Guys Junk Removal Services We Offer In Thrall
More About Thrall, TX Junk Removal
Thrall, a city located in Williamson County, Texas is a small town with lots of hearts, as they love to call it, was incorporated in 1915 and the name "Thrall" was chosen by the community in honour of the Reverend Homer S. Thrall, a Methodist minister and historian that was admired by residents as well as local settlers.
The small town with a population of 793, has a neighbourly feel with over 70% of its residents as homeowners and an average of four persons per household. Thrall, Texas is a fun place to hang out in the summer, lovers of museums will also find the place interesting, plus it could be quite an interesting place for Grandkids as well.