Christmas Tree Removal – Easy as 1. 2. 3.
1. Call The Stand Up Guys

2. Stand Up Guys remove the old Christmas Tree

3. You get one more Holiday clean up task off your to-do list.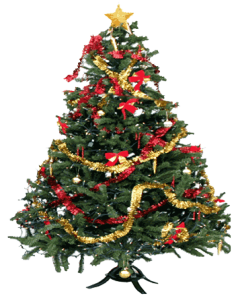 There is only one company you can count on to take care of your Christmas Tree Removal if  your local garbage company can't oblige you & that's Stand Up Guys Junk Removal.
It's that time of year again folks. We all enjoyed the holidays and loved having the Christmas Tree up in the living room, but now that Christmas is over, it's time for the tree to go as well.
Most likely your local trash company won't take the tree for you. So that is why we are here to offer all of Metro Atlanta with a very inexpensive Christmas Tree Removal Service for the holiday season.
The gentleman at Stand Up Guys Junk Removal will come into your home or office and dispose of the tree for you. You did all the hard work of getting it into the house, so let us do you a favor and take it out. Whether it's upstairs, downstairs, or even in the basement, we will go in, pull it out and haul it away for you.
Also, why we are out at your home getting rid of the now old Christmas Tree, we can take a look at any other junk you might have in your home and offer you a free estimate on that as well. This way you can kill two birds with one stone, and head into the New Year a little more junk free.
We will take care of your Christmas Tree Removal needs no matter where you are in Metro Atlanta. We cover all of Marietta, Sandy Springs, Alpharetta, Roswell, Buckhead and more.
Just give us a call at 770-369-0305 or even book your Christmas Tree Removal appointment online.