Roger Call In From Duluth
Roger (a new Stand Up Customer) called into the Stand Up Guys Junk Removal Headquarters yesterday with a junk issue in Duluth. Roger went on to explain to Carson, who answered his call, that he had some renters move out of his home and leave a bunch of their junk and belongings behind.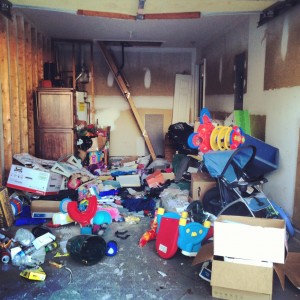 Roger had consolidated most of the junk into the garage of the Duluth home because his original intentions were to rent a dumpster to get rid of all the junk. After seeing that there was much, much more junk than he thought, and realizing he didn't want to do all the work himself, Roger found The Stand Up Guys.
Roger told Carson that he has had this happen to him a few times and that he wished he knew about us before. He said that he has always just used dumpsters and done all the work himself. In the midst of cleaning up this junk, Roger got a call from a friend of his. While they were talking Roger explained to his friend exactly what he was doing and his buddy told him to stop NOW.
The reason Rogers friend told him to stop what he was doing, was because he wanted to help Roger by telling him about the Stand Up Guys. True friends don't let friends remove junk without the Stand Up Guys, and this guy was a true friend.
Roger went on to explain everything he had to Carson and what he wanted done. Carson then told Roger that we could help him out with all the junk removal from the Duluth home and that he didn't have to worry about lifting a finger from here on out. Carson even told Roger that we could have a crew out there the very next day. Roger was blown away.
Garage Junk Removal in Duluth
[divider top="0″]
This morning, bright and early, Ross and David hit the streets of Duluth after their morning coffee and redbulls. Their mission: To help Roger out of his junk mess.
Ross and David are vets in the junk game, so this was just another day at the office. The two Stand Up Guys pulled up to the Duluth home right at 8am. Right at the time that Roger had requested.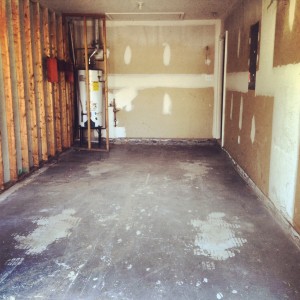 Ross hopped out of the Stand Up Guys Junk Truck and headed to the front door. Before he even made it all the way there, Roger called out from down in the garage. Roger was up early as well ready to get this junk out of his garage once and for all. Even though it had only been a day or two since his renters left this junk behind, it had already become a large burden on his life.
After Ross and Roger exchanged pleasantries, Ross took a good long gander at the pile of junk in the garage. Ross did all the possible expenses and calculations in his head. Once he came up with the best possible price for cleaning all the junk out of the garage he offered the quote to Roger.
Roger was not only blown away by the awesome price, but he was impressed with Ross's skilled math as well. Roger told him that the price was perfect and he wanted to get started whenever they could. Ross told Roger that there was no need to worry because him and David came ready to rock and roll.
Ross went back to the truck and got David and told him it was time to get to work. Both of them put on their gloves, tightened their belts and got busy.
First the two Stand Up Guys picked up all the bigger items from the garage, i.e couches, desk and a tv. After they squeezed all the larger items into the truck then they began to bag all the smaller items. One guy would hold the bag while the other would shovel small pieces of junk into the bag. They would alternate with who held the bag.
They went at the garage like this for about 20 mins until they had filled over 25 bags and the garage was spotless. Now all they had to do was squeeze all 25 bags into the truck. It's not always easy to make that fit when you already have a bunch of larger items in the truck, but thanks to David and his packing skills, they got the job done.
Roger was so happy that this was finally over. He even told the guys that he had some people coming over to look at the house later that day to possibly rent. So having the junk cleared out was going to help his chances of finding new tenants big time.
Once again we left with another extremely satisfied customer.