The Complex World of Junk Removal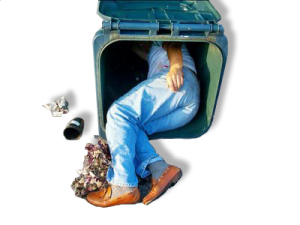 Many people don't know about 'junk removal,' most don't even know this type of service exists. The thought of having someone remove their unwanted junk does not even cross their minds. Therefore, they will not even search for this type of service.
So, because of the lack of knowledge on the existence of 'junk removal' most people will have no knowledge of how this service works. Junk removal isn't a complicated experience…it's fast, painless and the best part of all is you don't have to lift a finger! All of our crews come prepared, clean cut and on time so you can just sit back a relax.
Gettin' Started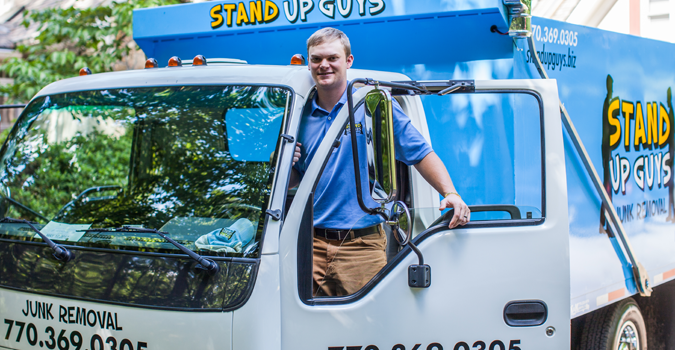 To get started you will have to take a little bit of time and research in order to find a company that you feel best fits your needs. I'm gonna help you out though and save you all the time and trouble. The Stand Up Guys Junk Removal Crew is perfect for you, enough said. No need to look elsewhere.
Once you have found the Stand Up Guys, you'll need to set up a time during the week that best fits your schedule. We like to give you a 2 hour window just in case something comes up. During that 2 hour time slot, two uniformed men will come to your home or place of business and provide a FREE estimate on what you want hauled away. Our 20 cubic yard dump trucks are driveway friendly and are not eye sores to look at, so no problem from your neighbors.
Sittin' Back & Relaxin'
Once the price is settled and agreed upon, the guys will get started right then and there. No need to reschedule for another time, we are always ready to roll.  Here's the beautiful part, if you happen to not like the price, you're not obligated to pay a dime and our crew will move on to the next appointment.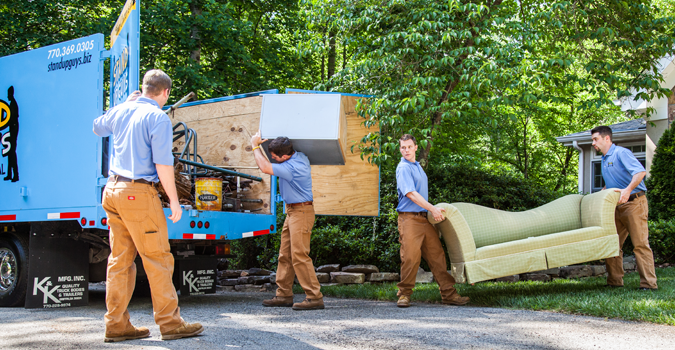 Now that you love the price, next, you will sign an estimate sheet saying you agree with the price given. After that, you can watch T.V., finish cooking, call your mother back or just relax on the couch because your part of the junk removal process is complete.
Our uniformed professionals junk removal service technicians will break down anything they can to help you save money. The less room your junk takes up in our trucks, the less you pay! We will stack everything as best as possible. Just imagine playing Tetris, that's how we organize the junk in the back of the truck. We make sure there is no unused space back there. This way you get the best price and we can squeeze another job in as well. It's a WIN-WIN!
After everything is stacked in the truck, we simply ask you to make sure everything is taken care of and that all of your unwanted junk is gone. We never leave until the customer is completely 100% satisfied. When you approve of the service, we hand you the receipt, you hand us the payment and we are gone in a flash. So, until next time when junk has taken a toll on you…have a great rest of the day and hallelujah!