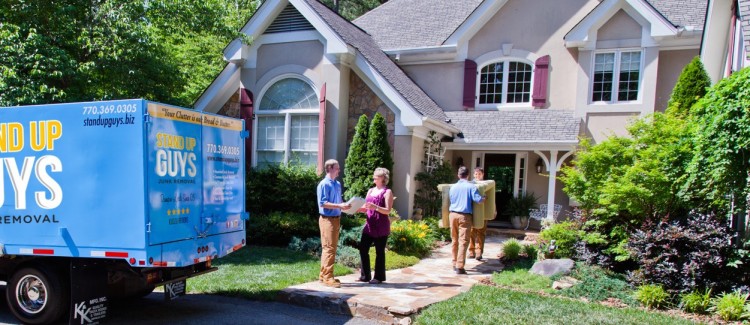 About Storage Unit Clean Outs
It's really nice for home and business owners alike to have the comfort of a storage unit. You can store items in there that take up too much room in your home, or office. You can keep your things in there while you are in the process of moving. Or you can even fill a storage unit with your work tools, and benches, and use it pretty much as a big tool box.
The problem is that no matter how you use your storage unit, the story always ends up the same for all of us. It eventually turns into our own personal glorified landfill.
Yep, we all eventually just have our storage unit filled with the "junk" that we no longer want. When you come to the realization that your storage unit is now just hoarding your junk, you know it's time to clean all that clutter out. Now your next step is the easiest one, just pick up the phone and call The Stand Up Guys Junk Removal Crew.
None of us want to pay for a storage unit that is just holding trash. Stand Up Guys will come out and completely clean out your storage unit for you, and clear your mind of the nuisance, and for a great price to boot. We will filter through everything as you stand there and tell us what stays and what goes, and what goes we can lift and load into the trucks for you, (we don't want our customers lifting even a finger). Also everything that's NOT junk, can be place neatly back into your storage unit, the way it was intended to be.