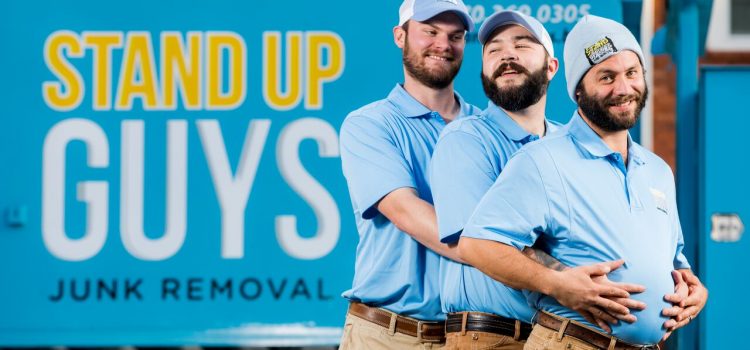 America's Favorite Chair & Loveseat Removal Crew
Are you one of those people that has that chair? You know the chair I'm referring too, that chair or loveseat that's been sitting in the basement collecting dust for 20 years? Have you thought about that chair from time to time, but just never knew what to do about it or how to get rid of it? If the answer is yes, then don't worry any longer. I have the answer to all of your old junk chair or loveseat issues. The Stand Up Guys Junk Removal Crew!
Whether it's a kitchen table chair, living room loveseat, poker table chair, or heck, even a lawn chair, The Stand Up Guys Junk Removal Crew will take it. Stand Up Guys will handle your chair & loveseat removal with care, and courtesy. We make the entire process of removing your old chair, or any other junk for that matter, seemless and easy.
No matter where the chair is in your home or office we will go in and get it, and do all the lifting and loading for you. So once you call Stand Up Guys for your chair & loveseat removal needs, your work is done.
Other Furniture Items The Stand Up Guys Remove
How It Works – Chair & Loveseat Removal
Most chairs, especially loveseats, are some of our biggest and most popular donation items. They seem to hold up better than other furniture items over time. In most situations they are extremely useful to someone else out there. Which is why we make such a point to not just 'throw' your old chair out. We want to do what we can to find a new home for it.
If your chair is junk to you, it doesn't mean it's junk to everyone else. You can leave it to the Stand Up Guys Crew to determine that one. When hiring us for your chair & loveseat removal needs you can feel reassured, because that old chair of yours, that has been so good to you over all these years will find a good new home. We will make sure of that.