Stand Up Guys Junk Removal – Tampa Bay, FL
The Stand Up Guys have done it! We expanded into the great state of Florida. Our first stop is The Tampa Bay Area. From our Stand Up Guys Junk Removal Tampa Branch, we cover all of the Greater Tampa Bay Area, including Clearwater, St. Pete, Westchase, Brandon and much more. Our Tampa Division offers the same wonderful service that everyone in Atlanta has gotten used to over the last few years. We offer all of Tampa junk removal services for both residential and commercial customers. We are unmatched in customer service and value everywhere!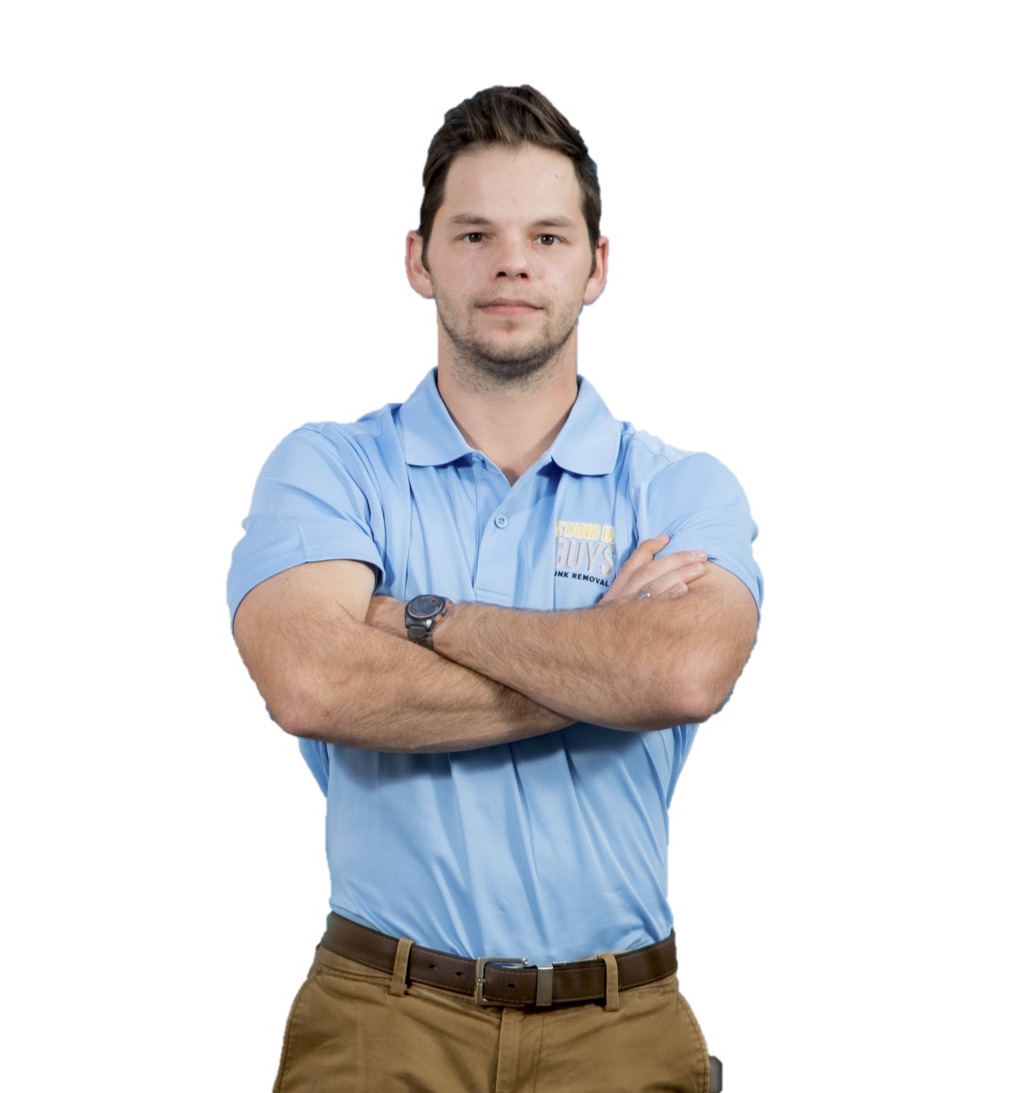 This is Brelin, the Branch Manager for the first big expansion in Stand Up Guys history, The Tampa Branch! Brelin has been a Stand Up Guy for years now. He started out in Atlanta, at the bottom of the totem pole, but that never discouraged ole Brelin. He worked hard, impressed and worked his way up The Stand Up Guys Ladder. He started out as a 'Hauler' for his first few months. Brelin quickly showed signs of greatness and made his way into being a 'Crew Leader' in no time. Now, with a few years of Crew Leader experience under his belt, it was time for the next step, Branch Manager.
Now Brelin takes on much, much, much more responsibilities in the company as a Branch Manager, which he embraces. Brelin's sole job now is to make sure that our Tampa Branch is as great as it can possibly be. This goes for all our Tampa Bay customers and employees. It's his job to make sure every single customer is 100% satisfied and that the Stand Up Guys reputation travels with us cross state lines. Now I understand those are very large shoes to fill, but this is what Brelin is made of, he loves a challenge and he loves Stand Up Guys.
Brelin ensures that every single item that we remove in the Tampa Area that can be donated or recycled can and will be. Brelin also makes sure that every single customer gets the best value out of our service that they can. He leaves no stone unturned when it comes to making customers happy and giving back to the community.
If you live in the Greater Tampa Bay Area and you see one of our famous Powder Blue Stand Up Guys Trucks rollin' down the street, take a good look inside, because 9 out of 10 times you will see Brelin in that truck making sure we are caring on the great name of Stand Up Guys!
Tampa Bay Cities We Cover
Learn More about our Divisions of Operation
Learn More about our Regional Managers