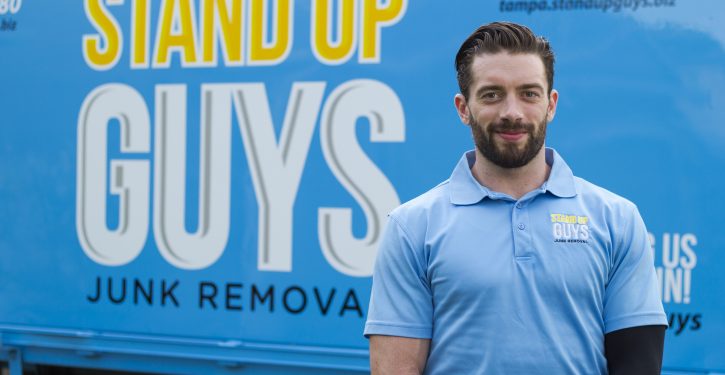 Stand Up Guys, Dallas Branch Manager – Christiaan Sammons
Hello! My is Christiaan Sammons. I was one of the original crew members way back when, over six years ago. I was helping Stand Up Guys when it was still just Casey, a pick up truck & a dream, so my roots here run pretty deep.
I made the decision a few years ago to leave Stand Up Guys and to give the retail world a shot. I worked for one of the largest companies in the world, but soon realized how bad they treated their employees. They paid me for my time and not for my exceptional work ethic.
When they decided to let me go because of the economy, Stand Up Guys CEO Casey Walsh gave me a call. I was quick to jump on board because unlike most companies, Casey wanted me for how hard I worked and how well I treated the customer.
I will never take that for granted and I thank god every day for the blessings he has bestowed upon myself and Stand Up Guys. I grew up in East Cobb, so knowing our territory was my forte, and since I grew up with all of my co-workers, the transitional stage was simple.
I am currently a full-time student hoping to get into engineering school and look forward to graduating soon. The coolest thing about Stand Up Guys is I remember in junior year of high school Casey did a career project on the company. It truly is inspiring to be a part of the dream he never gave up on! I have one brother and one sister and I love playing golf AND softball.
Stand Up Guys Junk Removal Branches:
Regional/Branch Managers: